Slide 1 of 1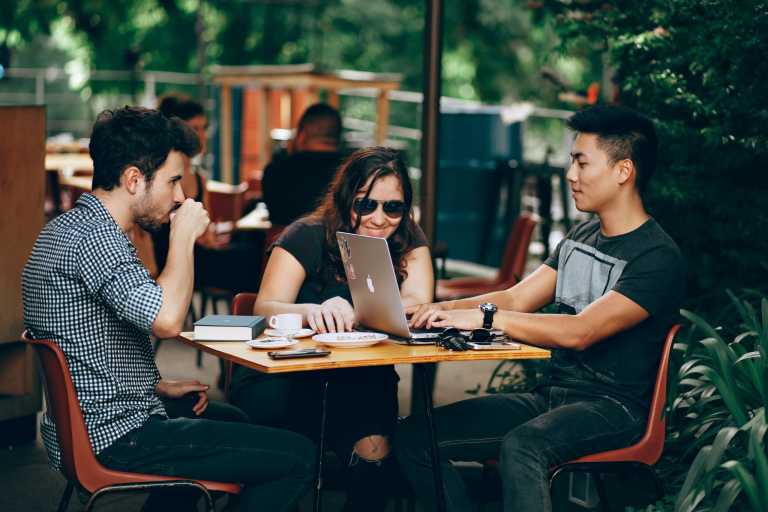 Find a perfect work-life balance: extraordinary workcation in spa town Druskininkai, Lithuania in October
Coworking trip
7 days
3 stops
2 - 4 Mates
Lithuania
*** Please note that the price of the trip depends on the accommodation you choose. This price is if you will live alone in a double room. You can choose a cheaper option of a trip, if you decide to live in a shared bedroom of 4 people. This option is here: https://jmt.li/O4nXAV *** There is no better place for a balanced lifestyle than my beautiful hometown, Druskininkai.❤️ Here you will recharge with nature, breathe the fresh air of centennial pines tree forests, and feel extra energy and inspiration for your daily work duties. After a few days here you will start to walk slower, smile at strangers, and feel peace in every cell of your body.😌 You just have to try it yourself! Although, in October it is not going to be very warm, autumn here is one of the most beautiful and spectacular. 33% of Lithuania is covered in forests and I bet 50% of the territory here is covered in forests as well 😁 so you can imagine how it looks like with falling leaves of every colour 🍁🍂🍃 Also, what could be better than enjoying various spa experiences when it's already cooler outside? 🧖‍♀️ In your free time, after working hours we will do different activities every day that is all about relaxation: relax in different spa with saunas, hammams, jacuzzies and swimming pools, visiting salt room, having massage experience, strolling around the city and visiting most famous places around the city, hiking through "Sun path" with a surprise activity at the final destination... 🤩 and having dinner together on the last night. And guess what? I am a yoga teacher.🧘🏻‍♀️ So every morning we will start our day with a yoga class in nature, one of the most beautiful parks, surrounded by forest!🌲 Afterwards you can enjoy a sauna or refresh yourself in an artificial waterfall just at the same park. Also, there are so many places just right in the city for a morning swim after yoga or morning/evening jogging. Do you want to party? No problem.🥳 You want to go skiing?🏂🏻 No problem (we have a snow arena). Do you want to see local museums and get to know with city's history? No problem.⛪️ You want to get a full spa experience with massages and various spa procedures? No problem.🛀🏻 I love my hometown and I loooove meeting new people. I will be there for you 24/7 and will be happy to guide you or help you with anything. On the first day of your arrival, I will help you with getting to the city. Before the trip, I will provide you with a PDF document and most important information on where to eat, where to go for a drink, where to swim, where to work out, where to play tennis/bowling/pool, where to shop, etc. What is included in the price: - Accommodation (Shared or Double room, please notice that price of the trip depends on the accommodation type). This price is if you will live in a shared room of 4 people. - All the activities: Aqua park, spa experiences, salt room. - Surprise activity - Yoga classes every day - My assistance 24/7, organization of all the activities, guiding through the city, informational booklet, personal assistance in booking extra activities What is not included in the price: - Flight - Trip from Kaunas or Vilnius airport to Druskininkai (30 euros both ways with a bus). I can pick you up from the airport myself for an additional charge and fuel cost. - Expenses for food (if eating out twice per day + coffee, snacks at the cafeteria: approx. 20 eur/day, not including spirits). These are the activities we will do together, I will provide you with additional options (like spa, massages, skiing in the snow arena) on the booklet and will help you with the booking, if you will want to add some more experiences.
About myself: I was born and raised here. After 8 years of traveling and living in the capital of Lithuania, I came back to my hometown where is my heart. As a local, I can assure you will have the best experience here with me and will fall in love with the city. Shall we bet that you will want to stay here for longer or maybe forever?😊
You will live and work in a newly built place dedicated to remote workers "Tech Spa" (told you it's a spa town - even working places have the ambiance of a spa... 😄) It has cozy common areas, a kitchen, lounge, workspaces, conference/meeting rooms, community garden, beeeeeautiful rooftop terrace for relaxation with a view to the city. There is an option to live in a double room, or a hostel type of bunk bedroom for 4 persons (price varies depending on the type of accommodation). A locker, slippers, toiletries, and towels are provided for everyone. Wi-Fi? Do not worry about that. Lithuania is famous for the fastest Wi-Fi in the world! Google it if you do not believe.😉
What's included?
Spa experiences
Yoga classes every day
Accommodation in TechSpa
Your Booking includes free protection from Trip cancellations.
Learn More
Meet Your TripLeader
Phone Verified
Identity Verified
24 Countries
6 Trips Completed
Hello! My name is Migle. I'm Lithuanian, 27 years old, passionate traveler, writer, blogger, story-teller, yoga teacher.
based on 3 reviews
Miglė is the best person someone could have for a first JMT experience! She was so welcoming and went above and beyond to make my time in Druskininkai and the rest of Lithuania amazing. I felt at ease and at home from the moment I arrived. The activities she planned for me were a perfect blend of relaxing and exciting - starting every day with yoga in the park was fantastic, but we also stayed active with hikes, bike rides, a night out in Kaunas, and kayaking with friends. Druskininkai itself is a beautiful city with a great history and plenty of interesting stories that Miglė shared. We visited museums, parks, restaurants, spas, and lakes. Even though every day was packed with activity, Miglė never made me feel rushed. Anything I wanted to do, she would take care of the booking and make sure I was able to get there easily and on time. This included rides to and from Vilnius airport. I HIGHLY recommend spending time in Lithuania and trusting Miglė as a trip leader. I hope to have many more experiences with JMT as a result of my experience. Thank you Miglė!
Show All Reviews
You can chat with Miglė once you reserve your spot.
Trip Itinerary
You will meet Miglė and the group in Druskininkai
Find the best flight details to and from Druskininkai ->
Druskininkai
Day 1-2
All week you are going to stay in Druskininkai, Tech Spa. There is a possibility for flexible arrival date depending on your flight. We will schedule and organize your smooth arrival on the weekend. By plane, it is possible to fly to Kaunas or Vilnius (both cities are located approx. 1,5 hours by car from Druskininkai). We will start our common activities from Monday.
Druskininkai
Day 2-6
Day 1-4, depending on the weather, four evenings after your work will look like this: -One evening we will do a sightseeing tour around most famous places in the city. The plan is to do this activity early in the week, so you get familiar with the city more. -Two days will be dedicated for enjoying different SPA experiences. Trust me, it's a SPA Town, we have the best experiences, it would take you a month to try all the different procedures. I picked up those that I like the most and that are suitable for everyone. -Finally, one day we will do a hiking tour through "Sun Path". There is going to be a "surprise" activity when we reach our destination. -The last day we will have a common dinner in one of the local restaurants on the 8th floor, with a 360 view to the city.
Druskininkai Aquapark
Day 6-7
One day we will go to Aquapark. You should not underrate this! Every time I bring a foreign guest here, they end up being surprised in the best possible way. This is a huuuuge area where we will swim, relax in saunas, drink beers or cocktails in jacuzzies.
Trip Summary
7 days trip
Druskininkai, Druskininkai & 1 more
Transportation
Car, Trekking
Have A Question?
Ask the TripLeader questions about the Trip by clicking on the button below. Your question and the response will be visible on this page once it's answered.
What's excluded?
Flights
Your expenses for food
Why JoinMyTrip?
Trusted platform used by 150K+ TripMates
Have A Question?
Live Chat with our experts 24x7
Unique Trips hosted by Experienced Travellers
Secure Payments to ensure your money is always safe