Slide 1 of 1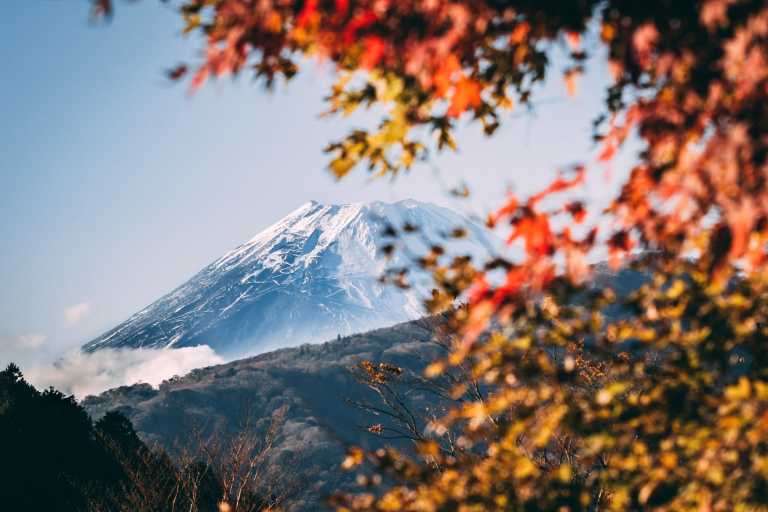 Japan's Joyful Christmas🎄🎅 & New Year🎉🥳 : Exploring Disneyland🎢🎡🏰, Universal Studios🎬🌟, Skytree🗼🌆, TeamLab Planets, Bullet Trains🚅| Cities: Tokyo, Osaka, Nara, Hiroshima, Kyoto 🇯🇵🎄🎉
Guided trip
12 days
6 stops
5 - 8 Mates
Japan
What's special?
Tokyo Disneyland
Universal Studios Japan
Tokyo Skytree
🌸 Discover Japan's Enchanting Wonders: A Journey Through Time and Tradition 🇯🇵 Get ready for an unforgettable adventure as we embark on a whirlwind tour through some of Japan's most iconic and enchanting cities: Tokyo, Osaka, Nara, Hiroshima, and Kyoto! 🗺️🌟 🗼 Tokyo: Our adventure begins in the bustling metropolis of Tokyo, where modern skyscrapers and historic temples coexist harmoniously. Explore the neon-lit streets of Shibuya, savor exquisite sushi at Tsukiji Fish Market, and find inner peace amidst the serene gardens of Meiji Shrine. 🏯 Osaka: From Tokyo, we head to the culinary capital of Japan, Osaka! Get your taste buds ready for a gastronomic journey through street food heaven at Dotonbori. Visit the majestic Osaka Castle and catch a glimpse of the city's vibrant nightlife. 🦌 Nara: Our next stop takes us to Nara, a city where nature and history converge. Here, you can meet friendly deer in Nara Park, marvel at the giant Buddha statue at Todai-ji Temple, and stroll through the enchanting Kasuga Taisha Shrine with its thousands of lanterns. 🌸 Hiroshima: A visit to Hiroshima is not just about history; it's about hope and resilience. Explore the Peace Memorial Park and Museum, which serves as a powerful reminder of the city's tragic past and its inspiring journey towards peace. Taste the local specialty, okonomiyaki, and be moved by Hiroshima's indomitable spirit. ⛩️ Kyoto: Our grand finale takes us to Kyoto, the heart of traditional Japan. Immerse yourself in the timeless beauty of historic temples like Kinkaku-ji (the Golden Pavilion) and Fushimi Inari Shrine. Don a kimono for a day and experience the elegance of tea ceremonies and traditional arts. Throughout our journey, you'll be enchanted by cherry blossoms in spring, mesmerized by vibrant autumn foliage, and captivated by the warm hospitality of the Japanese people. 🌸🍂🙏 This trip promises a delightful blend of ancient traditions and cutting-edge modernity, making it a once-in-a-lifetime experience that will leave you with memories to cherish forever. Get ready to say "konnichiwa" to Japan's rich culture and "sayonara" with a heart full of unforgettable moments! 🎌🌏🗺️
About me: I am an avid traveler with a deep passion for exploring new cultures, cuisines, and landscapes. My previous adventures have taken me to various corners of the globe, but Japan has always held a special place in my heart. The blend of tradition and modernity, the breathtaking natural beauty, and the warmth of the Japanese people have left a lasting impression on me.
🏨 Accommodation: As we'll be traveling as a group, you'll be sharing accommodations with other fellow TripMates. The options include hotels or apartments (Airbnb). After I confirm you as a TripMate for this journey, I'll communicate all the details and choices to ensure everyone is pleased with the trip arrangements!😆 ➡️ Planning and communication I'll take care of the planning of the trip. Before the trip, we'll talk about your expectations of the trip to make sure we will have a great time together 🙂 ➡️ WhatsApp group chat I'll create a WhatsApp group chat so we can discuss questions and anything trip related before our arrival in Japan. You can also get to know your travel mates. ➡️ Travel insurance if you are from Germany or Austria and book via JoinMyTrip Following expenditures are not included- ❌ Transportation within Japan Most of the time we will travel by train as the train network in Japan is one of the best in the world. This way we also have the chance to travel with a Shinkansen which is well known for traveling long distances in a short amount of time. Important: Japan Rail Pass 7 Days (Covers almost all transportation in Japan | Price - JPY: 29650 or EUR: 195) Tip: Buy Japan Rail Pass for 7 Days before 30 September (it will cost you JPY 50000 or EUR 317 after that) ❌ Other expenditures in Japan Like food, souvenirs, admission (unless mentioned in included expenditures), etc. 🗺 Group size 5 to 8 people will be the final group size. Not too small and not too big 🙂 📱WhatsApp group chat As mentioned above there will be a WhatsApp group chat so you can get to know your travel mates before your arrival in Japan😃 📍Meeting point We will meet in Tokyo, where we are going to start our journey 🙂 Join us on this epic odyssey through Japan's enchanting cities, and let every moment become a cherished memory. 🌟🗺️ Book your spot today and prepare to write your own chapter in the story of "Epic Japan Odyssey." 📖🇯🇵
What's included?
Accommodation (shared room)
Travel insurance (German and Austrians)
Tempozan Giant Ferris Wheel Entrance
Hiroshima Peace Memorial Museum
Kiyomizu-dera Entrance
Japanese Dinner Teishoku (one night)
Japanese Lunch Ramen (one day)
Traditional Ryokan Stay (one night)
Trip planning and packing list
WiFi hot-spot
Your Booking includes free protection from Trip cancellations.
Learn More
Meet Your TripLeader
Phone Verified
Identity Verified
1 Countries
Adventure enthusiast and Tripleader 🌍 | Crafting unforgettable journeys and connecting travelers worldwide 🌟 | Let's explore together! 🗺️
You can chat with Sharik once you reserve your spot.
Trip Itinerary
You will meet Sharik and the group in Tokyo
Find the best flight details to and from Tokyo ->
Tokyo
Day 1-3
Day 1: Tokyo (22 December) Breakfast at your hotel. Morning: Tokyo National Museum. Lunch at a nearby restaurant. Afternoon: Senso-ji Temple and Asakusa district. Dinner in Asakusa. Explore the area in the evening Day 2: Tokyo (23 December) Breakfast at your hotel. Morning: TeamLab Borderless or Planets. Lunch in Odaiba. Afternoon: Odaiba attractions (e.g., Palette Town, Oedo Onsen Monogatari). Dinner in Odaiba
Osaka
Day 3-5
Day 3: Osaka (24 December) Breakfast at your hotel in Tokyo. Take a train to Osaka. Check into your hotel in Osaka. Lunch in Osaka. Afternoon: Osaka Aquarium Kaiyukan and Tempozan Giant Ferris Wheel. Dinner in Dotonbori Day 4: Osaka (25 December) Breakfast at your hotel. Morning: Universal Studios Japan. Lunch at Universal Studios. Afternoon: Continue exploring Universal Studios. Dinner in Osaka
Nara
Day 5-6
Day 5: Nara (26 December) Breakfast at your hotel in Osaka. Take a day trip to Nara. Visit Nara Park and Todai-ji Temple. Lunch in Nara. Return to Osaka for dinner.
Hiroshima
Day 6-8
Day 6: Hiroshima (27 December) Breakfast at your hotel in Osaka. Take a Shinkansen (bullet train) to Hiroshima. Check into your hotel in Hiroshima. Lunch in Hiroshima. Afternoon: Peace Memorial Park, Atomic Bomb Dome. Dinner in Hiroshima. Day 7: Hiroshima & Miyajima Island (28 December) Breakfast at your hotel in Hiroshima. Morning: Visit Itsukushima Shrine on Miyajima Island. Lunch on Miyajima Island. Afternoon: Explore Miyajima Island, return to Hiroshima for dinner.
Kyoto
Day 8-9
Day 8: Kyoto (29 December) Breakfast at your hotel in Hiroshima. Take a Shinkansen to Kyoto. Check into your hotel in Kyoto Lunch in Kyoto. Afternoon: Yasaka Shrine and Maruyama Park. Evening: Gion District and Pontocho Alley. Day 9: Kyoto (30 December) Morning: Fushimi Inari Taisha. Lunch: Kyoto Station Area. Afternoon: Arashiyama. Evening: Return to Tokyo.
Tokyo
Day 9-12
Day 10: Tokyo (31 December) Breakfast at your hotel. Morning: Tokyo Skytree. Lunch in Tokyo. Afternoon: Shibuya Scramble Crossing and shopping. Dinner in Shibuya Day 11: Tokyo (1 January) Full Day: Tokyo Disneyland or DisneySea. Dinner at the Disney park Day 12: Tokyo (2 January) Check out of your hotel. Depart from Tokyo
Trip Summary
Accommodation
Hotel & Apartments & Other
12 days trip
Tokyo, Osaka & 4 more
Have A Question?
Ask the TripLeader questions about the Trip by clicking on the button below. Your question and the response will be visible on this page once it's answered.
What's excluded?
Flights
Food
Train Pass
Personal expenses
Why JoinMyTrip?
Trusted platform used by 150K+ TripMates
Have A Question?
Live Chat with our experts 24x7
Unique Trips hosted by Experienced Travellers
Secure Payments to ensure your money is always safe
Looking for more trips?
Here's some similar trips that you might be interested in.