Slide 1 of 1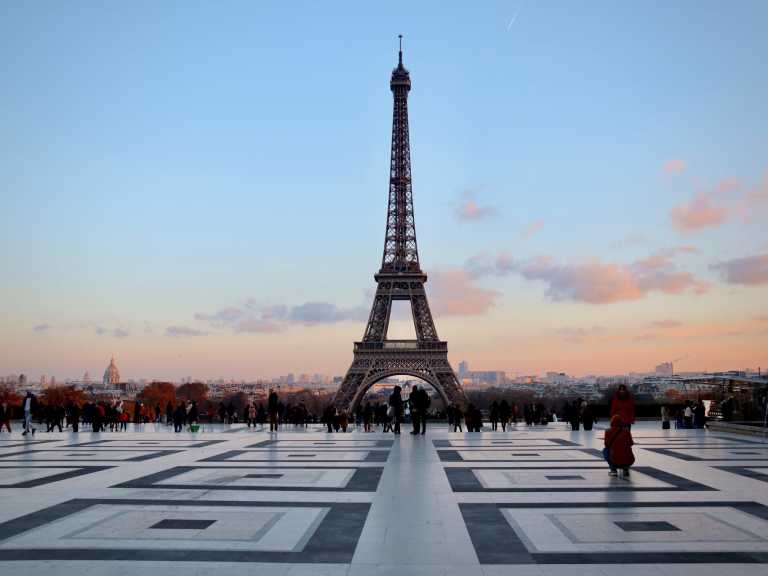 Explore Historic France and enjoy a Seine river cruise!
7 Days30 Days!
Extra Cancellation Days
only for the first TripMate
Guided trip
5 days
6 stops
2 - 5 Mates
France
WELCOME: Did you wake up wanting to leave?! If the answer is YES, you're in the right place! Leave everything and just go, with someone you don't know and far way from your city! So here I am. The Trip: this will be a cultural trip where during the day we will go non-stop around the main monuments and attractions trying to escape the tourist traps Furthermore, since this will be a group of young and beautiful people, in the evening we will have the opportunity to enjoy the Parisian nightlife with responsibility (we have a great program to follow).
ABOUT ME: I am Giuseppe a digital nomad, I have traveled through different countries, although my heart is Spain where I live most of the year and I will be your guide in this amazing adventure in Paris I'll be totally available for any questions and need you lkl have :)
ACCOMODATION: The apartment will be a cozy 5 bedroom Parisian apartment, nestled in a charming neighborhood, offering comfort and style for an authentic Paris experience. This elegantly furnished apartment boasts stunning views of the city skyline. With its central location, you're just steps away from iconic landmarks and charming cafes. Immerse yourself in comfort and style, making every moment of your trip truly special. BONUS: Included in the price, there will be a wonderful welcome cruise on the river and a dinner offered by me! If your age is between 18 and 25 years old, and you're a European citizen, every museum and attraction is free, otherwise the costs will be on you!
What's included?
Accommodation
Seine river boat cruise
Welcome dinner
Your Booking includes free protection from Trip cancellations.
Learn More
Meet Your TripLeader
Phone Verified
Identity Verified
18 Countries
i am an italian business owner, i like to organize special travel and unic experience where i try my best for create a positive envairoment
You can chat with Giuseppe once you reserve your spot.
Trip Itinerary
Eiffel Tower
Day 1-5
The Eiffel Tower, an iconic symbol of romance and grandeur, stands proudly in the heart of Paris, France. This extraordinary iron masterpiece, built for the 1889 World's Fair, captivates visitors with its timeless beauty and breathtaking views. Ascend to its soaring heights for an unforgettable panorama of the City of Light, or simply bask in its enchanting presence at its base. Discover the magic of the Eiffel Tower, where history, art, and architecture converge to create an experience that lingers in your heart forever. Come, let the Eiffel Tower enchant you.
Seine
Day 5
A long day we will enjoy a mini cruise on the Seine admiring the beautiful views that Paris has to offer from a unique perspective. The route will last approximately 2 hours, with the possibility of eating something on board depending on what the group prefers.
Notre Dame
Day 5
Explore the iconic Notre-Dame Cathedral in Paris, a masterpiece of Gothic architecture. Marvel at the intricate sculptures and vibrant stained-glass windows. Ascend the tower for panoramic city views. Don't miss the archaeological crypt below. Experience history, art, and spirituality in one visit. Notre-Dame offers a journey through time in the heart of Paris.
Louvre Museum
Day 5
You cannot have been to Paris and not seen one of the most important museums in the world Visiting the entire Louvre would require a separate trip, generally it is recommended to take at least 2/3 hours to visit the main works of art; in our case we will follow a specific path but depending on your personal tastes you can dedicate more or less time to some sessions.
Versailles
Day 5
Unveil the grandeur of Versailles Palace, where French history and extravagance converge. Stroll through the illustrious Hall of Mirrors, where grand balls unfolded. Explore the meticulously landscaped gardens and fountains, each a masterpiece in its own right. Don't miss the Royal Apartments, adorned with exquisite art and intricate detailing. Delve into the essence of French royalty, where every corner reveals a new facet of opulence. Come to Versailles and immerse yourself in a world of splendor and history that lingers in your memory.
Montmartre
Day 5
Let's start the day in Montmartre and visit also the Sacre Coeur. That district is very French and we feel all the vibes.On our way back we'll pass the walls of Je t'aimes, it's a not so famous stop where we'll see all the way to see the most beautiful phrase in the most lovely city.
Trip Summary
Accommodation
Apartments & Bed & Breakfast
5 days trip
Eiffel Tower, Seine & 4 more
What's excluded?
Trasportation
Why JoinMyTrip?
Trusted platform used by 150K+ TripMates
Have A Question?
Live Chat with our experts 24x7
Unique Trips hosted by Experienced Travellers
Secure Payments to ensure your money is always safe