Slide 1 of 1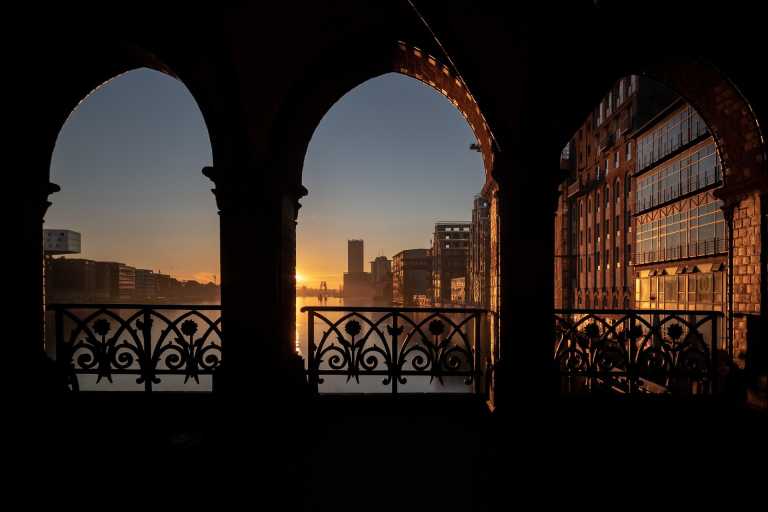 Explore 5 stunning German cities and their various World Heritage Sites
7 Days30 Days!
Extra Cancellation Days
only for the first TripMate
Guided trip
8 days
5 stops
3 - 5 Mates
Germany
What's special?
International Green Week Berlin
Sanssouci Palace - Potsdam
Heidelberg Palace - Heidelberg
Come and visit some of Germany's most beautiful cities! We will start our trip on a culinary basis at the renowned International Green Week Berlin. Explore food from around the world and experience Berlin's international side. From there, we will later explore various historical sites and cities. Our stops will include Potsdam, Weimar, Würzburg & Heidelberg. All must-see cities for culturally interested people or if you simply enjoy beautiful historical sites!
About me: Originally from Switzerland, I used to live for 2 years in Berlin and got to travel around Germany. I very much enjoy traveling with others and am excited to show you around some great sites that I discovered on previous trips. If the group shows interest in particular topics, I will be happy to also organize a specific itinerary for the trip. Also, should you have any concerns about preparation before the trip or potential personal extension of your stay in Germany or Europe, I am happy to support you! To allow for more flexibility for your trip, I decided to not include a fixed transportation package in this trip. Depending on your origin I recommend a Eurail or Interrail Pass, should you require assistance with this I am happy to assist.
Sat 20 - Mon 22: Berlin offers a variety of great accommodation options. We would be staying in an apartment or hotel around the area Prezlauer Berg or Mitte, so you can enjoy the great Berlin city life. Mon 22 - Wed 24: Potsdam has beautiful buildings all over the city. We will be staying in an apartment or hotel close to the old city of Potsdam, from where the palace gardens are easily accessible. Wed 24 - Thu 25: In Weimar, we would stay in either an apartment or a hotel in the city center to ensure proximity to the beautiful old city center. Thu 25 - Fri 26: In Würzburg, we would stay a night in a hotel or apartment with similar comfort, allowing us to visit the Fortress and old Residency of the city. Fri 26 - Sat 27 : For our last stop in Heidelberg, we would stay the night in a hotel with close proximity to the castle and stunning old city center.
What's included?
Accommodations
Berlin Green Week Tickets
Your Booking includes free protection from Trip cancellations.
Learn More
Meet Your TripLeader
Phone Verified
Identity Verified
27 Countries
Passionate traveler and foodie, 26 years old and ready to travel the world with likeminded people! 🌍
You can chat with Alexa once you reserve your spot.
Trip Itinerary
Berlin
Day 1-3
Experience the vibrant city life of Berlin! We will visit the International Green Week where you will get to experience a culinary highlight! The second-day itinerary can be adapted according to the group's preferences, but highlights like the Brandenburger Tor will not be missed.
Potsdam
Day 3-5
Potsdam is home to some of the most impressive palaces! We will enjoy a nice relaxed walk around the palace gardens and also visit Babelsberg Park. The old city further offers great culinary options and boasts a load of impressive museums.
Weimar
Day 5-6
Weimar has a long history, and many places in the city center have been designated as UNESCO World Heritage Sites. We will visit the old Market Square and you will get to explore about the famous writers' Schiller and Goethe on this journey.
Würzburg
Day 6-7
Würzburg again boasts some incredible buildings in their old city, and already walking the roads is an experience by itself. You will get to see the old main bridge, and the fortress and hopefully, time will allow us a stroll at the Würzburg residency.
Heidelberg
Day 7-8
Our last stop will be Heidelberg. A highlight of the trip, as some call it, one of Germany's most beautiful cities. The view on and from the castle is stunning and the old city center will definitely leave you impressed, and ready for your next visit.
Trip Summary
Accommodation
Hotel & Apartments
8 days trip
Berlin, Potsdam & 3 more
What's excluded?
International Flights
Transportation & Seat Reservations
Museum or Historical Site Tickets
Meals
Other personal expenses
Why JoinMyTrip?
Trusted platform used by 150K+ TripMates
Have A Question?
Live Chat with our experts 24x7
Unique Trips hosted by Experienced Travellers
Secure Payments to ensure your money is always safe