Slide 1 of 1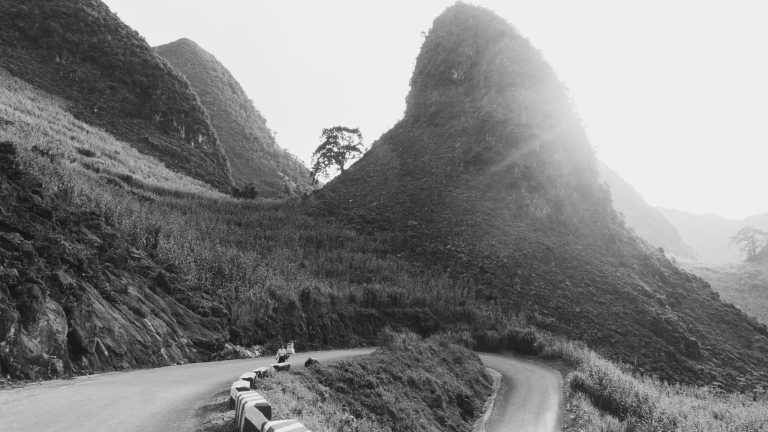 Experience North Vietnam: Explore the Beauty of Hanoi and Unforgettable Ha Giang Loop by Motorbike
Guided trip
6 days
3 stops
2 - 4 Mates
Vietnam
Hello, fellow adventurer! Are you ready for an unforgettable experience that will take you out of your comfort zone? If so, then look no further than my exciting plan to explore Vietnam- Hanoi and Ha Giang Loop. 🚵🏻‍♀️ Vietnam is a country that boasts a rich culture, delectable cuisine, and breathtaking natural landscapes. Hanoi is a must-see destination and is known as "Vietnam's art capital," with plenty of sightseeing opportunities for the curious traveler. During our two-day stay, I'll make sure to show you all the highlights of this vibrant city. Now, let's talk about the real highlight of this adventure the Ha Giang Loop. This circular route in North Vietnam is an adventure that travelers from all over the world rave about. It's an experience that is sure to leave you speechless, with stunning scenery, breathtaking views, and unforgettable memories. Even if you're not comfortable driving a motorbike, no worries - we can arrange for a driver so you can sit back, relax, and enjoy the ride. If you're easy-going, open-minded, and up for a challenge, we're a perfect match! We'll start our trip by getting to know each other and exploring Hanoi's charming streets, indulging in some delicious brunches and dinners. But the real excitement begins during the last three days when we embark on the Ha Giang Loop. I'll plan our activities throughout the day while always keeping your wishes and needs in mind. And who am I? My name is Elizabeth, and I come from a small country called Latvia. As a fellow traveler, I understand the desire to leave my home country and explore the world with like-minded individuals. Southeast Asia has always been a dream of mine, and I'm thrilled to have the opportunity to share this experience with you. What is included in the price? - Hostel accommodations in Hanoi and Ha Giang for all nights - Transportation to Ha Giang (and also back to Hanoi if you wish) - Tickets for the Ha Giang Loop for three nights. In conclusion, if you're ready for an adventure of a lifetime, please don't hesitate to contact me. I can assure you that this will be an experience you won't ever forget! 😉 Any questions you can reach me in the Q&A section on this trip!
This ship has sailed!
Unfortunately this trip has commenced or been completed already. But don't worry! We have a lot more similar trips that you could check out.
Your Booking includes free protection from Trip cancellations.
Learn More
Meet Your TripLeader
Phone Verified
Identity Verified
23 Countries
1 Trips Completed
My name is Elizabete I am a Latvian who just returned from travels abroad. Now I am ready to introduce my own country to other travellers!
You can chat with Elizabete once you reserve your spot.
Trip Itinerary
Hanoi
Day 1-3
When travelling to Vietnam Hanoi is a must see, why? Hanoi is a city bursting with charm! Together we will discover the perfect blend of history, culture, and natural beauty. 🛤 Experience the thrill of Train Street, where you'll stand just feet away from passing trains. ⛰ Explore Ninh Binh's stunning scenery and enchanting Tam Coc caves, a short drive from the city. 🛕 Visit the UNESCO World Heritage Site, the Imperial Citadel, for a fascinating glimpse into Vietnam's rich history. 🍜 Immerse yourself in local culture at Hanoi's vibrant Old Quarter. Indulge in tantalizing street food, explore vibrant markets, and marvel at breathtaking temples and pagodas. Accommodation: To make our accommodation as cheap as possible we will stay in Hanoi Buffalo Hostel with shared dorms. You should be okay with sharing dorms with others! :)
Hà Giang
Day 3-4
The last thing I want for us to be in is a rush, so I decided that staying one night in Ha Giang City would be perfect. Ha Giang City, is nestled in the northernmost province of Vietnam. This stunning city boasts a unique blend of natural beauty and cultural heritage that makes it a must-visit destination for travelers seeking a truly unforgettable experience. With its towering mountains, verdant forests, and stunning rice terraces, Ha Giang City is a nature lover's paradise. Accommodation: To make our accommodation as cheap as possible we will stay in Ha Giang Wings Bungalow with shared dorms. You should be okay with sharing dorms with others! :)
Ha Giang Loop Tour
Day 4-6
Why Ha Giang Loop? Get ready for an unforgettable adventure on the Ha Giang Loop in Vietnam! This road trip will take you through breathtaking landscapes, with majestic mountains, winding roads, and charming hill tribe villages. Along the way, you'll meet friendly locals, tantalize your taste buds with delicious local cuisine, and dive into the vibrant culture of Vietnam's northern highlands. Whether you're an experienced rider or a first-time explorer, the Ha Giang Loop guarantees an experience you'll treasure forever. So pack your bags and brace yourself for the ride of a lifetime! PRICE FOR 3 DAYS AND 2 NIGHTS WITH JASMINE TOURS: Self-riding 3 days 2 nights- 142$ Easyrider 3 days 2 nights- 195$ INCLUDED: ✔️ Travel with a group with a Local Tour guide ✔️ Semi-automatic motorbike* with brand new (you can upgrade manual bike with a small fee) ✔️ 2 breakfasts, 3 lunches, and 2 dinners ✔️ 2 nights in a beautiful homestay with local people** ✔️ Tickets for sightseeing, tickets for Nho Que riverboat ✔️ Gasoline for vehicles ✔️ Insurance for motorbike ✔️ Permission from Ha Giang Immigration $10 for foreigner
Trip Summary
Accommodation
Hostel & Hotel & Other
6 days trip
Hanoi, Hà Giang & 1 more
Do you know a place or website I can find the most affordable tickets to Hanoi? And should I get the...
Read More
Hello! I am so sorry for replying this late as it might be too late already, but for some reason I was not receiving any notifications :( To answer your questions- Kiwi.com, Flightscanner and Agoda a...
Read More
Why JoinMyTrip?
Trusted platform used by 150K+ TripMates
Have A Question?
Live Chat with our experts 24x7
Unique Trips hosted by Experienced Travellers
Secure Payments to ensure your money is always safe