Slide 1 of 1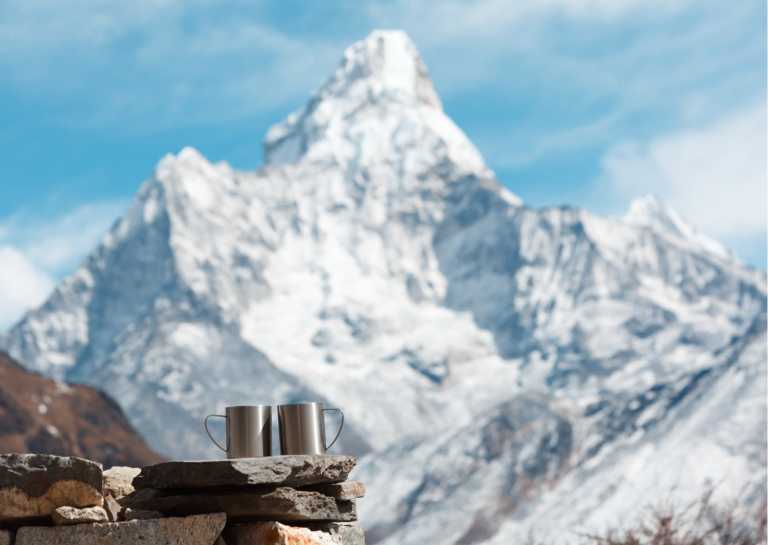 Everest High Passes Trek, Nepal
Guided trip
21 days
20 stops
2 - 10 Mates
Nepal
Reach the core of adventure, as well as at the peak of the adventure instantly through Everest Three High Passes Trek. This trek consists of three high passes, such as the Kongma La, Chola, and Renjo La that will give you all the things that you are looking for in the Everest Region. Enjoy the amphitheater and the mountain ranges that have terraced the remote land. You will have the best display of the mountains, and the glaciers, and it could be the most unexpected and most wonderful. Nonetheless, its tiring trekking trail offers you an incredible view of the mountains that will keep your eyes open. Amid this, Everest Three High Passes Trek is magical, and it is offbeat. It is the superlative of the best trek in the Everest Region. If you want to brave the challenges of the Everest Region, then Everest Three High Passes Trek is your cup of tea. It leads to challenges, and this continues until it gains its domain. The rewarding panoramic view of the mountains spreads before you like a sheet of white paper. The iconic mountains create a memorable trip. They yield memory that will stay in the back of your mind forever, and as you reach the topmost of the pass, you will see the lovely view of Everest, Lhotse, Nuptse, Thamserku, Ama Dablam, and so on. If you want to gather an experience that you had never felt before, if you want to stand on the trekking trail that is less traveled, this trail looks private because where you stand is stocked with tons of beautiful landscapes. ABOUT ME! Hi, this is me John, based in Kathmandu, Nepal. I am a professional trekking and tour guide certified by Nepal Government. As a TripLeader, I am responsible for organizing and leading trekking and tour expeditions throughout Nepal. I work closely with my team to ensure that each trip is well-planned, safe, and tailored to meet the needs and preferences of my TripMates. I also ensure that all necessary permits, paperwork, and logistics are taken care of so that TripMates can focus on enjoying their journey. What is included in the trek cost? • Twin sharing basis tourist standard hotel (3-star category) accommodation in Kathmandu • Twin sharing basis lodge/mountain teahouse accommodation during the trek • Breakfast included • Pickup from the airport and a hotel as well as drop off in a private vehicle • Kathmandu Valley sightseeing in a private vehicle • Flight: Kathmandu to Lukla and fly back to Kathmandu • Nepal Government-certified English-speaking local tour, trekking guide • Guided Kathmandu valley sightseeing includes all the entrance fees • Sagarmatha National Park permits and Trekkers' Information Management Systems- TIMS card for trekking • Official paper documents Government taxes and local fees • A comprehensive medical kit. • Trip accomplishment certificate. What is not included • International flight tickets • Travel and rescue insurance • Nepal entry visa • Porter service in additional cost • Personal trekking equipment and expenses like water, laundry, phone, and bar bills • Extra night accommodation in Kathmandu because of early arrival, late departure, or early return from your trip (due to any reason) than the scheduled itinerary. Expenses due to unavoidable events, like flight cancellations, strikes, and others • Tips to your guide, porter, and driver • Any other expenses that are not mentioned in the "cost include" section Do you have a question? Ask in the Q&A below! I'm happy to hop on a call with you after booking, to see if we get along and if this trip matches your expectations.
Your Booking includes free protection from Trip cancellations.
Learn More
Meet Your TripLeader
Phone Verified
Identity Verified
4 Countries
2 Trips Completed
John Shrestha, a skilled team leader, trekking, and tour guide, provides unforgettable experiences for travelers.
You can chat with John once you reserve your spot.
Trip Itinerary
Kathmandu
Day 1-2
Day 1: Arrival in Kathmandu (1,400 m) Welcome to the contrasting mystical city of the temple, Kathmandu. Begin your Nepal explore. Your representative is waiting for you in the customs area- the airport terminal. From the airport, you will traverse through the busy streets to the center of the city to check in a hotel. If you have time, you can stroll in the streets of Thamel.
Kathmandu
Day 2-3
Day 2: Kathmandu: sightseeing and trek preparation Today, you head out for sightseeing, and what you do is visit higher known places that are in and around Kathmandu. All of these places are UNESCO WORLD HERITAGE SITES. You will visit Pashupatinath, Boudhanath, Durbar Square, and Swayambhunath. Trek preparation is done under the supervision of a trekking guide.
Phakding
Day 3-4
Day 3: Fly to Lukla (2840m), and trek to Phakding (2,610m) Duration: 3 hours Today, after breakfast, head to the domestic airport. Enjoy a scenic mountain flight to Lukla. See the wonderful Himalayas, including Everest. Next, we trek to Phakding along with a trekking guide. You see Mt Nupla (5885m) Kusum Kanguru (6367m) and Mount Kwongde Range as you trek. En route, you come across Dudh Kosi Valley.
Namche Bazar
Day 4-5
Day 4: Trek to Namche Bazaar (3,440m) Duration: 6 hours Today, you enter the Sagarmatha National Park. See the cascade of waterfalls. Follow the trekking trail that goes uphill and downhill. Villages are widely prevalent with flowers, such as Rhododendrons, Magnolia, and fir. Intermingling with nature, you head to Namche. On the way, you get ample opportunity to see the mountains.
Hotel Everest View
Day 5-6
Day 5: Namche Bazaar: Rest and acclimatization Acclimatization means an adaptation for tomorrow's higher altitude. Head to the Everest View Hotel for the ultimate view of the mountains. This is a short hike, and hiking is always strenuous in the Everest Region. The view of the mountain is impressive. You will see a 180-degree view of the mountains and not regret it.
Tyangboche
Day 6-7
Day 6: Trek to Tengboche (3,860m) Duration: 5 hours The upward and downward trekking trails offer a perfect view that you would like to soak the beauties of Amadablam (6,856 m), Everest (8,848 m), Nuptse (7,861 m), Lhotse (8,501 m), and so on. The trekking also traverses along the Dudh Kosi River. The trail is an important part of the trek. Don't forget to take your camera with you.
Dingboche
Day 7-8
Day 7: Trek to Dingboche (4,410m) Duration: 5 - 6 hours Today, take a long walk and experience the wonders of mountains, such as Mt.Tawache, Ama Dablam, North-Pokalde (5,741m), Kongma-Tse (5820m), and the great wall of Nuptse because the view of these mountains is magnificent from any angle. Without a doubt one thing is sure, you will never forget both a glimpse of this view and the gazing view.
Dingboche
Day 8-9
Day 8: Dingboche: acclimatization and rest With an acclimatization day to explore, you will find out that Dingboche is a popular stop that not only the trekkers choose, but is also the favorite spot of the Ama Dablam Climbers, Everest Climbers, and Island Peak Climbers. The village is surrounded by walls and offers an unforgettable view of Makalu, Lhotse, Chalotse, Tawache, Ama Dablam, and so on.
Chukhung
Day 9-10
Day 9: Trek to Chhukhung (4730m), climb Chhukhung Ri (5,550m) Duration: 6- 7 hours As you hit the uphill trekking trail, you traverse through fields and cross the Imja Khola eventually you reach glacial moraines between the giant mountains. The continuity of the trekking trail takes you to the topmost area from where you will get a gorgeous view of the mountains, namely Ama Dablam and Amphu Labcha peaks.
Lobuche
Day 10-11
Day 10: Cross to Kongma La pass (5535m), trek to Lobuche (4910m) Duration: 6 - 7 hours After a hearty breakfast, the trek kickoff begins with the ascent of Chola Pass. Before making your way to the top of the pass, let the perfection tempt you, that is, the rewarding panoramic view of the mountains. The ascending trekking trail has an alternate descending trekking trail, the latter is steep and piles the tiring activity on your shaky legs.
Everest Base Camp
Day 11-12
Day 11: Trek to Gorak Shep (5140m), and visit Everest Base Camp (5364m) Duration: 6-7 hours Today, our top priority is to visit the Everest Base Camp. Hit the narrow and rocky path. Next up is an area from where you can detour. Your guide will tune in with the original trekking trail. Pay a visit to the Italian Pyramid. You also hit rocky dunes, moraines, and streams. After you swallow the beauty of Everest Base Camp, you say farewell to it.
Lobuche
Day 12-13
Day 12: Gorak Shep to Kala Patthar (5545m), then to Lobuche (4910m) Duration: 8 - 9 hours When you reach the top of Kalapathar, you will find it full of life because it is the only place in the world for every Everest Lover. Kalapathar is a well-defined viewpoint. Above all, you will see a 360-degree panoramic view of Mt Everest, Mt. Pumori, Mt. Lingtren, Mt. Khumbetse, Mt. Nuptse, Mt. Lhotse, Mt. Ama Dablam, Mt. Thamserku, and so on.
Zonglha
Day 13-14
Day 13: Trek to Dzonglha (4830m) Duration: 3 - 4 hours Depart Lobuche. From the top, trek downhill by the Khumbu Glacier. Look at the trailhead, the trail is interspersed. The looming Awi Peak will create an impression. Part of the trekking trail is dotted with stupas and tombstones. Each of these carries religious significance from the perspective of Buddhism.
Gokyo Lake
Day 14-15
Day 14: Trek to Gokyo (4800m) via Cho La pass (5368m) Duration 7 - 8 hours The upper part of the trekking trail is tough; it is steep, and it is unmaintained. The top of the pass is decorated with colorful Buddhist flags. It also offers a view of the pyramidal geometrical shape of Ama Dablam, and soaring Cholatse, Lobuche, and Baruntse. From the top, the trail extends downhill.
Gokyo Lake
Day 15-16
Day 15: Rest day in Gokyo: Climb Gokyo Ri (5357m) Duration: 3 - 4 hours For the ultimate view of the mountains, hike to Gokyo Ri, viewpoint. This is a short hike, and hiking is always strenuous in the Everest Region. The view of the mountain is impressive. You will see a 180-degree view of the mountains and not regret it. From the summit, you have a breathtaking view of the mountains.
Riverside Lodge and Restaurant
Day 16-17
Day 16: Trek to Marulung (4210m) via Renjo La Pass (5360m) Duration: 7 - 8 hours Today what you see is the unusual geological features of the Himalayas, including the Rolwaling Ranges. The sweeping view of Gokyo Ri, Gokyo Lake, and Gokyo Village is stunning. Equally, the sights of Relama Tsho and Renjo Lake make your Everest Three High Passes Trek amazing. From the summit, you also overlook the wild Bhote Kosi River.
Namche Bazar
Day 17-18
Day 17: Trek to Namche Bazaar (3440m) Duration: 5 - 6 hours Follow the conventional trekking trail that is the custom road of the traders. You will have lunch on the trekking trail. Today's highlights are the Bhote Koshi River, Taranga, and Thame. Our relatively easy trekking trail will take you to these places, as well as show Gompa. Overnight at a guesthouse. Breakfast, lunch, and dinner are included.
Lukla
Day 18-19
Day 18: Trek to Lukla (2840m) Duration: 6 - 7 hours Retrace and find out the steps that you have covered. Why not become overwhelmed and cherish the distance that you have covered? Why not also take the last photo of the Everest Region? You might find this last scene as the awesome scenery of your life, after all, Everest Region is an iconic region, incomparable.
Kathmandu
Day 19-20
Day 19: Lukla to Kathmandu Duration: 40 minutes flight Leaving Lukla, you fly to Kathmandu where you can treat yourself to the facilities of urbanization. Find yourself amid something that you have missed. Splurge along the streets of Thamel. Soak up the best cuisines that Kathmandu offers before you bid farewell to Kathmandu.
Tribhuvan International Airport
Day 20-21
Day 20: Trip Conclude You fly out from Nepal. The proceedings of your flight begin by picking you up from the hotel. Where your trek was a paradise, and where your head is your native land. Before 3 hours, we pick you up from the hotel and take you to the international airport.
Trip Summary
Accommodation
Hotel & Bed & Breakfast
21 days trip
Kathmandu, Kathmandu & 18 more
Transportation
Car, Trekking
Why JoinMyTrip?
Trusted platform used by 150K+ TripMates
Have A Question?
Live Chat with our experts 24x7
Unique Trips hosted by Experienced Travellers
Secure Payments to ensure your money is always safe