Slide 1 of 1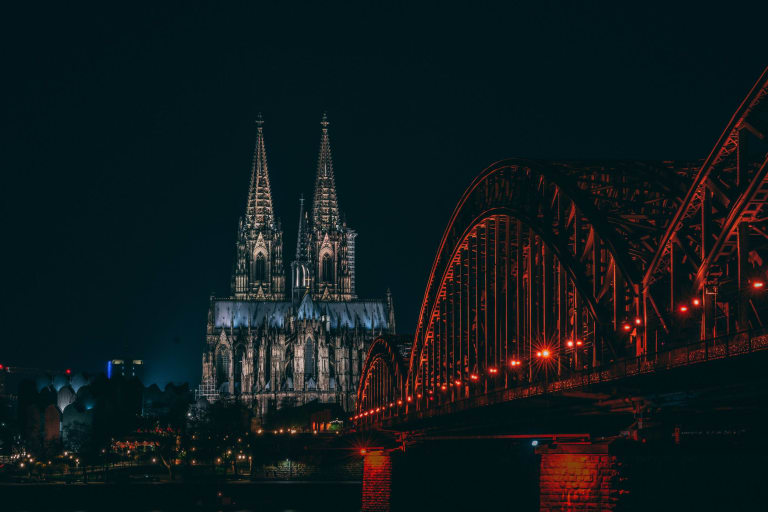 European Adventure: Best of Germany and the Netherlands - Explore Köln and Amsterdam
Guided trip
6 days
3 stops
8 - 10 Mates
Western Europe
Jump into a fascinating journey through the heart of Europe, exploring the vibrant cities of Köln and Amsterdam! Immerse yourself in rich history, art, and culture as you visit iconic landmarks such as Kölner Dom, Museum Ludwig, Van Gogh Museum, and the historic Zaanse Schans. Indulge in the flavors of Germany with traditional beers, bratwursts, and kebabs, before savoring the unique charms of Amsterdam's renowned cuisine. Soak up the atmosphere of the iconic Red Light District!!! Hi! My name is Ulaş and I'm a born traveler with a passion for exploring the world and immersing myself in different cultures. Are you ready for joining on this unforgettable adventure filled with sightseeing, parties, and unforgettable memories? ------------------------------------ACCOMMODATION--------------------------------------- I haven't booked the places yet. The terms and prices I mentioned are written assuming we are 8 people. I do not expect it to go above the price I specified in the price section. If it costs less than the price that you paid, a refund will be made. Cologne: Airbnb. A good place for up to 10 people. I planned to spend at least one evening at home, making our own food and having a drink. The place I selected fits perfectly with this event. Amsterdam: I planned to stay in a Hostel. We will have a room with 8 beds and a private bathroom for our crew. We will just use this place for sleeping, so I think the cheapest one will be the best. (in Amsterdam we cannot spend the night in a hotel or Airbnb :) What is included in the price? - Accommodation (Shared rooms) - Transportation (Trains) Not included in the fee: - Plane/train/bus tickets Your Destination => Cologne - Plane/train/bus tickets Amsterdam => Your Destination - Public transportation (~ €50) - Breakfast-Lunch-Dinner Once you've booked, I'd love to jump on a call with you to see if we click and if this trip is just what you're looking for. I'm really excited to hear from you! 🙌🏻
Your Booking includes free protection from Trip cancellations.
Learn More
Meet Your TripLeader
Phone Verified
Identity Verified
13 Countries
Passionate traveler, 22 years old, Computer Science student, and food lover. Let's explore the world together! 🌍✈️
You can chat with Ulaş Rotinda once you reserve your spot.
Trip Itinerary
You will meet Ulaş Rotinda and the group in Cologne
Find the best flight details to Cologne ->
Cologne
Day 1-4
In Cologne (days 1-3), immerse yourself in the rich history and vibrant atmosphere of this charming city. Marvel at the awe-inspiring architecture of Kölner Dom, and visit the renowned Museum Ludwig to appreciate world-class art and enjoy panoramic views from Cologne Triangle. Take a break at the Rheinpark to chill, indulge in delicious chocolate at the Schokoladenmuseum, and experience the lively atmosphere of Heumarkt. For thrill-seekers, MotoWorld and Michael Schumacher Karting Center(?) offer adrenaline-pumping adventures. Unwind at Aqualand and embark on a magical journey at Phantasialand(?). Get ready for an unforgettable mix of culture, excitement, and culinary delights in Cologne! *(?) will decide as a group for these destinations.
Phantasialand
Day 4
Step into a world of enchantment and thrill at Phantasialand, a captivating theme park in Cologne. Discover a multitude of exhilarating rides, from pulse-pounding roller coasters to immersive dark rides that transport you to fantastical realms. Whether you're seeking adrenaline-fueled adventures or family-friendly fun, Phantasialand promises an unforgettable day filled with laughter, excitement, and unforgettable memories. Get ready to unleash your imagination and let the magic of Phantasialand sweep you away!
Amsterdam
Day 4-6
Flixbus(Cologne => Amsterdam) In Amsterdam, embark on a journey of discovery and excitement. Immerse yourself in the rich artistic heritage at the Van Gogh Museum, where you can admire the works of the legendary painter. Take a step back in time at the historic Zaanse Schans (windmills) , a picturesque village with traditional windmills and charming Dutch architecture. Dive into Amsterdam's vibrant nightlife, explore the renowned Red Light District, and experience the city's lively party scene. Indulge in the flavors of Amsterdam with a visit to the Heineken Museum and sample delicious local cuisine. Uncover the city's unique character with a scenic canal tour, offering breathtaking views of Amsterdam's iconic canals and landmarks. Amsterdam promises an unforgettable blend of art, culture, and thrilling experiences for every adventurer. Accommodation on an AirBnb.
You will meet Ulaş Rotinda and the group in Amsterdam
Find the best flight details home from Amsterdam ->
Trip Summary
Accommodation
Apartments & Hostel
6 days trip
Cologne, Phantasialand & 1 more
Have A Question?
Ask the TripLeader questions about the Trip by clicking on the button below. Your question and the response will be visible on this page once it's answered.
Why JoinMyTrip?
Trusted platform used by 150K+ TripMates
Have A Question?
Live Chat with our experts 24x7
Unique Trips hosted by Experienced Travellers
Secure Payments to ensure your money is always safe
Looking for more trips?
Here's some similar trips that you might be interested in.