Slide 1 of 1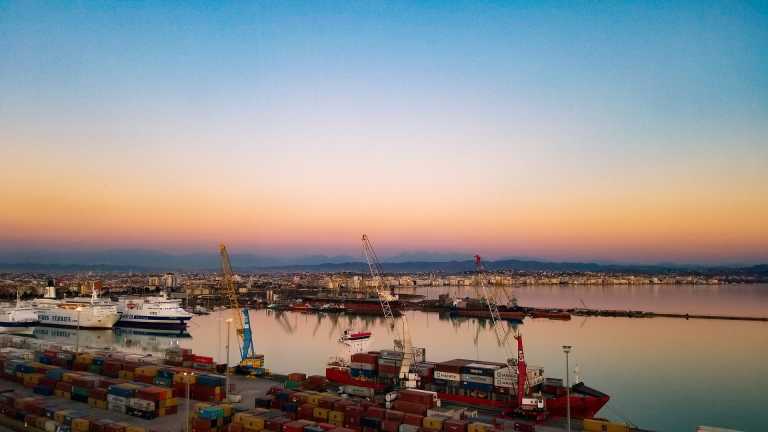 Enjoy Albania with Me!
7 Days30 Days!
Extra Cancellation Days
only for the first TripMate
Coworking trip
13 days
5 stops
1 - 5 Mates
Southern Europe
What's special?
Excellent food
Fast wifi
Buzzing nightlife
Escape to the captivating shores of Dürres and embark on an unforgettable two-week adventure by my side. Experience a perfect blend of work and leisure as you begin your days with a walk on the sun-soaked beach, while after work the evenings unfold into exciting explorations of the vibrant town. And that's not all - get ready for exhilarating weekend getaways to Tirana, The Blue Eye, Berat, and beyond, as we discover hidden gems that will leave you breathless. Join me on this enticing journey, where work meets play and unforgettable memories are waiting to be made!
Step right up and get ready to meet the one and only - me! I bring a whole new meaning to the word "fun" and I'm here to light up your world with laughter, adventure, and pure joy. I've got an infectious personality that turns dull moments into unforgettable experiences. From cracking jokes to busting out dance moves, I know how to bring the party to life! But that's not all - my adventurous spirit is second to none. I'm always up for exploring new places, trying exciting activities, and embracing the unknown. Whether it's an epic hike or a spontaneous road trip, I'm the ultimate thrill-seeker who never backs down from a challenge. But amidst all the laughter and adventures, I'm also the most caring and supportive friend you could ask for. My compassion knows no bounds, and I'm always there to lend a helping hand or a listening ear when you need it most. I cherish the moments I spend with my friends and loved ones, and they know they can always count on my unwavering support. I am looking forward to visiting this beautiful country together and having a great time building lasting connections!
Details about the accommodation: Experience the best of Dürres with private rooms tailored to your needs. Your accommodation will be selected based on the size of our group, ensuring comfort and convenience. Join me on this unforgettable journey, where cozy and inviting spaces await, ready to enhance our adventures together. Let's make your stay in Dürres an extraordinary one!
What's included?
Accommodation (Private room)
Transport between stops
Your Booking includes free protection from Trip cancellations.
Learn More
Meet Your TripLeader
Phone Verified
Identity Verified
17 Countries
Meet Sabrina: Argentinian-English wanderer in the Netherlands, loving food, books, adventure, and a good party! Let's make memories!
You can chat with Sabrina once you reserve your spot.
Trip Itinerary
Durrës
Day 1-13
Immerse yourself in the beauty of Dürres as we set up basecamp for our thrilling adventures. From this picturesque location, we'll embark on captivating day trips to explore the breathtaking nature and vibrant cities that Albania has to offer. Brace yourself for a journey filled with awe-inspiring landscapes, hidden gems, and cultural wonders. Let Dürres be the starting point for unforgettable escapades, where each day promises new horizons and cherished memories. Get ready to discover the treasures of Albania alongside me!
Blue Eye
Day 13
Get ready for an enchanting excursion to the legendary Blue Eye in Albania, one of the most mesmerizing natural wonders on Earth. As we venture into this hidden gem, prepare to be captivated by its crystal-clear turquoise waters and the magical depths that seem to draw you in. Surrounded by lush greenery, the Blue Eye is a tranquil oasis that will leave you in awe of nature's artistry. Let's embark on this unforgettable journey together, where wonder and tranquility await at the captivating Blue Eye.
Skadar Lake National Park
Day 13
Embark on an extraordinary journey to Skadar Lake, a nature lover's paradise nestled in the heart of Albania. Prepare to be enthralled by the serene beauty of this sprawling freshwater marvel, adorned with emerald-hued waters and picturesque landscapes. As we explore its hidden corners, be prepared to encounter an abundance of diverse flora and fauna, making it a true haven for wildlife enthusiasts. From leisurely boat rides to peaceful walks along its shores, Skadar Lake promises a harmonious blend of tranquility and awe-inspiring natural wonders. Let's immerse ourselves in this breathtaking sanctuary together and create memories that will last a lifetime.
Tirana
Day 13
Get ready to immerse yourself in the vibrant energy of Tirana, the beating heart of Albania. This cosmopolitan capital city offers a delightful blend of history, culture, and contemporary charm. Roam through its bustling streets and be captivated by the colorful buildings, lively markets, and inviting cafés. Discover hidden gems like the enchanting Blloku neighborhood, known for its trendy shops and vibrant nightlife. Uncover the rich history at the National Historical Museum or indulge in the artistic ambiance of the National Art Gallery. Tirana is a city that effortlessly merges the old with the new, promising an unforgettable experience that will leave you spellbound. Let's embark on this urban adventure together and unlock the vibrant spirit of Tirana!
Albania
Day 13
Albania awaits, ready to unveil its hidden treasures and unforgettable experiences. Let's embark on this extraordinary adventure together, leaving no stone unturned in our quest to explore the diverse and captivating landscapes of this remarkable country.
Trip Summary
Accommodation
Hotel & Hostel & Apartments
13 days trip
Durrës, Blue Eye & 3 more
What's excluded?
International Flights
Food and drinks
Why JoinMyTrip?
Trusted platform used by 150K+ TripMates
Have A Question?
Live Chat with our experts 24x7
Unique Trips hosted by Experienced Travellers
Secure Payments to ensure your money is always safe