Slide 1 of 1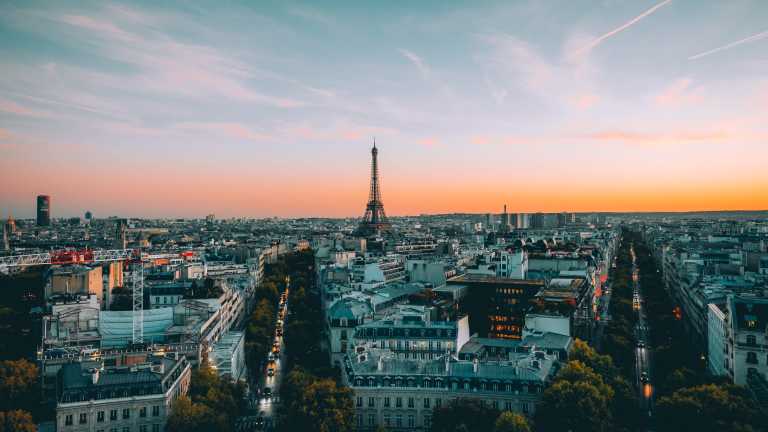 Embark on a Fashion Odyssey: Explore the Essence of Parisian Style!
7 Days30 Days!
Extra Cancellation Days
only for the first TripMate
Guided trip
4 days
4 stops
2 - 3 Mates
France
What's special?
Unique perspective of the guide
Stories behind world-renown Houses
Immersive experience into heritage
Experience the irresistible allure of Paris through our fashion, fragrance, and jewelry extravaganza! Immerse yourself in the extravagant world of Haute Couture as you visit fashion-related places such as La Galerie Dior and the fashion museum. Listen to the captivating stories of the first Haute Couture House and the secret life of famous designers like Dior, Chanel, and YSL. Explore the historic department stores of Lafayette and Printemps, where elegance is seamlessly integrated into the city's essence. Discover the secrets of Le Parisienne style. Our specially curated tour will engage all your senses, leaving you enthralled at every step. Picture yourself leisurely strolling the enchanting streets of Paris, surrounded by the fragrances emanating from prestigious perfume houses like Guerlain. Uncover the mysteries behind the breathtaking creations of renowned fashion houses and learn the art of curating ensembles that embody the essence of Parisian chic. But there is even more to behold - brace yourself for the mesmerizing beauty of Paris' hidden gemstones as we delve into the tales of Chaumet, Van Cleef Arpels, and Cartier. Embark on a journey through exquisite jewelry, where elegance harmoniously intertwines with masterful craftsmanship. Meet the fashionistas of the Versailles court and discover the secrets of Marie Antoinette's style. Learn about the symbolic panther and bee at Place Vendome. Indulge in Coco's favorite hot chocolate and enjoy a stylish lunch at a fashionista café.
About me: My name is Kasia known as modermusek on Instagram. I am a passionate individual with a deep love for Paris, fashion, fragrance, and jewelry. With an unwavering adoration for the city of lights, I am constantly inspired by its rich history and vibrant culture. As a connoisseur of all things Haute Couture, I am endlessly fascinated by famous designer secrets and love to indulge in stylish adventures. If you share my enthusiasm for exploring Parisian streets on foot and are intrigued by the world of fashion metamorphosis, then we are destined to be kindred spirits. Let's embark on this exciting journey together, where positive attitudes and a penchant for surprises are celebrated. Join me, and let's create memories filled with joy and sartorial wonders in the true Parisianne style!
Accommodation: This apartment is set in the chic 14th arrondissement of Paris, 10 minutes from the metro. It features a modern décor and opens up to a private balcony, offering garden views. The bright and airy apartment includes a lounge area with a flat-screen TV, cable channels, and a DVD player. Free Wi-Fi internet is provided, and the apartment offers 2 bedrooms with parquet flooring. Appartement le Méridien comprises a fully equipped kitchen with a microwave, a refrigerator, and a dishwasher. Meals can be enjoyed in the dining area. The entire apartment will be for 4 people. Bedroom 1: 1 double bed Bedroom 2: 2 single beds Living room: 1 sofa bed
What's included?
Apartment in a nice zone of Paris
Guided tour
Fashion souvenir
Your Booking includes free protection from Trip cancellations.
Learn More
Meet Your TripLeader
Phone Verified
Identity Verified
57 Countries
Experienced in communication and PR, I successfully blend unconventional topics and I consult for premium niche start-ups.
You can chat with Kasia once you reserve your spot.
Trip Itinerary
Paris
Day 1-2
Stop 1 Transportation: Fly into Charles de Gaulle Airport. From the airport, take the RER B train to the city center and the metro to Opera (costs around 14 Euros per person). Meeting point Place Vendome, in front of the Ritz Paris. City lockers are located near Opera. Activities: Iconic fashion houses Our first day will be dedicated to Paris's iconic fashion houses. We will start from The Ritz Paris, where Coco Chanel resided for over three decades. You will hear the story about Coco's life, the Ritz apartment, her German lover, and the Coromandel paravanes. Following in Coco Chanel's footsteps, we'll head to 31 Rue Cambon, where she lived and worked for over 30 years. This private residence was her sanctuary and served as the atelier, where she created her groundbreaking designs. Although not open to the public, you can admire the elegant exterior of the building and feel the creative energy that once flowed through its walls. Imagine Madame Chanel sitting on the famous mirrored stairs observing models wearing her Haute Couture silhouettes and scented dressing rooms sprayed with No. 5 before the arrival of the clients. Next, we will see Coco Chanel's atelier. This historic site showcases the birthplace of her legendary designs. Imagining the buzzing atmosphere of creativity and craftsmanship that once filled these walls adds a touch of magic to your visit. Hear the story of Gabriel Chanel' iconic perfume No. 5 and Maison's symbols: camelia, lion, LBD, tweed suit, pearls, 2.5 bag. A short distance away is the Café Angelina, a charming and elegant establishment with a rich history dating back to 1903. One of the fascinating aspects of Angelina Café is its association with Coco Chanel. One of her beloved beverages was the famous hot chocolate. Made with high-quality cocoa beans from Africa, it is often described as a heavenly indulgence. Coco Chanel was known to savor this delicious drink, finding solace and inspiration in its rich flavors. Let's sit at Coco' favourite table No. 10 and drink hot chocolate while admiring the beautiful interior. (hot chocolate cost 8-12 euro, cake 10-15 euro, brunch 39 euro) Visit the oldest English bookshop with a big section dedicated to the latest publications on fashion, perfume, jewelry, and the Parisienne lifestyle. In the afternoon, we will visit the Universe of Coco's competitor. The legendary Christian Dior boutique at the Avenue Montaigne was opened in 1947. It showcases the latest collections and provides an immersive experience into the world of Dior. We will admire the elegant window displays and immerse ourselves in the ambiance that has inspired countless fashion enthusiasts for decades. La Galerie Dior: museum, shopping gallery, stationary. The Museum of Christian Dior requires advanced booking. (tickets 12 euro). After the visit to the Galerie Dior, we will discover the Dior Café. Nestled within the Dior boutique, this chic gourmand place offers a stylish setting to indulge in the art of French cuisine and enjoy a moment of relaxation. From delicate pastries to exquisite coffees, let yourself be transported into the refined world of Dior. Let's discover the story about the superstitious designer and the iconic star while savoring the Etoile Dior with vanilla. (iconic Etoile costs 20 euros, chocolate tart 22 euros, 8 euros for coffee, 14 euros for Matcha Latte). On the way to our next stop, we will see the house of Yves Saint Laurent. Palais Galliera located within a beautiful 19th-century palace, showcases the history of French fashion from the 18th century to the present day. It pays tribute to our first-day fashion icons Christian Dior, Gabrielle Chanel, and Yves Saint Laurent displaying their stunning creations and sharing stories of their artistic journey. Make sure to buy tickets for the latest fashion exhibition sponsored by Chanel. Tickets reservation necessary, tickets 12 euro. We will finish our day walking in Montmartre. This iconic neighborhood is not only known for its bohemian atmosphere and breathtaking views of the city but also for its profound influence on the world of fashion and fragrances. Steeped in history, culture, and artistic expression, Montmartre has served as a muse for countless designers and perfumers throughout the years. One of the most notable aspects of Montmartre's relation to fashion is its association with the avant-garde art movement that emerged during the late 19th century. Artists such as Henri de Toulouse-Lautrec and Pablo Picasso frequented the neighborhood's cafés and cabarets, capturing the essence of its lively nightlife through their paintings. These artistic enclaves have become renowned for their unique and innovative approach to fashion and jewelry blending traditional craftsmanship techniques with contemporary designs. Dinner in Montmartre proposals: mid-budget Price Range: Moderate (around €20-30 per person for a main course). Le Relais de la Butte traditional French Cuisine with a cozy atmosphere. La Mascotte is known for seafood dishes and French classics on the menu. Le Jardin 'en Face hidden gem serves delicious French dishes made with fresh ingredients.
Paris
Day 2-3
Stop 2 Transportation: Metro to the Opera stop (ticket costs about 2 Euros per person). Activities: Place Vendome, historical department stores, covered passages. Our second day will be dedicated to exploring the world of luxury jewelry brands and iconic shopping districts. We will start at the Place Vendome to learn about selected iconic brands. Known for its bold and glamorous designs, Bulgari has become synonymous with luxury jewelry and watches. We will have the opportunity to discover the brand's captivating heritage and admire window displays with the iconic Serpenti motif. Chaumet is a prestigious French jewelry house. With a rich history dating back to 1780, it is known for its elegant and refined creations, especially tiaras. We will delve into the brand's legacy and admire its timeless pieces in the window displays. Van Cleef & Arpels is the legendary jewelry house that has been creating exceptional pieces since 1906. We will discover their intricate craftsmanship and the stories behind their iconic designs. Cartier is renowned for its exquisite jewelry, watches, and accessories. We will learn about the brand's history and craftsmanship. We will walk on to 7 Rue de la Paix and discover a place of the first Haute Couture fashion house founded by Charles Frederic Worth Founded in 1885. Lunch at the most beautiful Starbucks in Paris. You will feel like in Versaille's dining room when entering this sophisticated coffee temple with stunning high ceilings and gold embellishments, paintings on the ceiling, and chandeliers hanging down. In the afternoon, we will visit Printemps, an iconic department store known for its stunning rooftop terrace offering panoramic views of Paris. A visit to Printemps will give us a chance to explore renowned French labels and enjoy the beauty of the city from above. The last floor is dedicated to second-hand premium and luxury brands. Afterward, we will explore another iconic department store in Paris, the Galeries Lafayette. This magnificent department store is not only a shopper's paradise but also an architectural gem. You will learn about its history and admire the stunning stained-glass dome. We will have free time for Practicing the Parisienne style. Discover French brands such: Maje, Sandro, Promod, Etam. Let's be inspired by the famous French " je ne sais quoi". Mythical staples: the beret, la mariniere, red lipstick, the trench coat, the white shirt, the scarf, the shoulder and crossbody bags, the little black dress, the blazer, jeans, the flats are all there to try on and buy. We will continue our city stroll to visit the covered passages. These elegant arcades were built in the 19th century and served as a refuge for shoppers seeking shelter from rain and mud. Today, they hold a significant place in the history of both Paris and French commerce. You will have an opportunity to become a treasure hunter for jewelry, paintings, coffee table books, and home decorations inspired by royalty and Marie Antoinette's unique style. We will be walking through some beautiful passages and discovering their marvels. Passage des Panoramas was built in 1800 as the first covered passage in the city. Its name originates from the panoramic paintings displayed there during its early years. The Passage des Panoramas has retained its historical charm and is home to numerous delightful shops, including stamp and coin collectors, bookstores, and vintage print shops. Galerie Vivienne was completed in 1823. Its architecture is truly stunning, featuring a glass ceiling, mosaic floors, and beautifully painted walls. Galerie Vivienne houses exquisite boutiques, fashion ateliers, gourmet food shops, and charming cafes. Passage du Grand Cerf is located near the Palais-Royal. Built-in 1825, it is known for its impressive ironwork. This passage offers a variety of artisanal and independent shops, including jewelers. Palais-Royal has long been associated with fashion and luxury. In the 17th and 18th centuries, it was renowned for hosting luxurious balls and extravagant parties. In the 19th century, Charles Frederick Worth and Paul Poiret established their fashion houses nearby. The surrounding streets were filled with tailors, milliners, and fabric merchants. The Palais Royal's picturesque gardens serve as a backdrop for various fashion events and photo shoots. The elegant arcades and courtyards are often used by fashion photographers and models to capture the essence of Parisian chic. Let's get ready for a Parisian-style selfie! Fashion brand Kitsune Café - Kitsuné is the Japanese word for fox, a symbol of versatility. Legend has it, that the fox possesses the power to change its appearance, just like Kitsuné knows how to adapt its repertoire according to inspiration. Café Kitsuné pays tribute to the pleasure of enjoying quality coffee in iconic locations. Let's savor the moment of great coffee and modern music. Galerie Samaritaine In 1870 Ernest Cognacq and Louise Jay started a small boutique and transformed it into one of the most prestigious shopping destinations in the city. Galerie Samaritaine boasts a stunning architectural design that combines elements of Art Nouveau and Art Deco styles. The building's façade showcases intricate ironwork, stained glass windows, and ornate balconies, capturing the essence of Parisian grandeur. The Galerie belongs to the LVMH group and we will see its HQ nearby. Luxembourg Gardens, located in the heart of Paris, is not only a beautiful and historic park but also a place that holds a special connection with the world of fashion. Dating back to the 17th century, the gardens have witnessed numerous fashion trends and events throughout history. It has been a favorite spot for fashion photographers and bloggers to capture street-style moments during fashion weeks. Fashion enthusiasts from all over the world gather here, showcasing their unique sense of style and becoming a source of inspiration for others. Dinner in the Latin Quarter proposals mid-budget Le Coup-Chou set in 16th century building, exudes a romantic and cozy atmosphere. Serves classic French cuisine with a seasonal twist. La Trufierre renowned culinary institution combines French tradition with innovative cooking techniques. Au Ptit Grec creperie offers a wide selection of savory and sweet crepes.
Paris
Day 3-4
Stop 3 Transportation: Metro to the Champs-Élysées (ticket costs about 2 Euros per person). Activities: Champs-Élysées, Rue de Fabourg Saint-Honore, Paris Walk along the famous Champs-Élysées and Rue du Faubourg Saint-Honoré avenue and explore luxury boutiques. Our first stop is the legendary Guerlain boutique, located at 68 Avenue des Champs-Elysées. Steeped in a rich history dating back to 1914, this iconic store exudes elegance and sophistication. The intricate architecture and glamorous interior reflect the brand's commitment to luxury and beauty. Be a bee expert discovering the iconic symbol of the House! Next, we will head to the iconic Rue du Faubourg Saint-Honoré. This elegant street is home to high-end French fashion brands, including Hermès, Balmain, Givenchy, and Lanvin. As you explore the glamorous storefronts and window displays, you'll find yourself walking in the footsteps of fashion legends. Let's start with the most-wanted bags' creator. As you see the famous H-Orange color, it is a sign we are entering the Universe of Hermes. Hermès once had a carriage entrance to their store on this street, designed specifically to accommodate royals and aristocrats. Today we can enter the shop and discover iconic "care" worn by celebrities and aristocrats. We will learn about iconic Kelly and Birkin bags and study the secrets behind the world-known window displays. Lauhere was founded in 1840 and has been producing berets for over 180 years. The brand's dedication to quality and craftsmanship has earned it the prestigious Entreprise du Patrimoine Vivant (Living Heritage Company) label, which recognizes French businesses for their exceptional savoir-faire. We will be practicing Parisienne trying on a beret. This is a quintessential French-style experience and a must-have for every fashionista. Balmain became a victim of its own success as its latest collection has been hijacked. Let's find out why the artistic director Olivier Rousteing's piece became such hot pieces! Givenchy made Audrey Hepburn look like a Million Dollar girl. In the movie "Breakfast at Tiffany," she played Holly Golightly wearing a long black dress, a pearl necklace, and satin gloves. Let's check what the modern Givenchy girl look like in 2023! Lanvin started as a working mother making clothes for her daughter. Jean started her business from childrenwear but she soon realized that designing matching outfits for mother and daughter would be a better business idea. Inspiration for modern-day business Mums! St. Madeline Church is a magnificent and historic place of worship that stands as a testament to the city's rich cultural heritage. With its neoclassical architecture and grand façade, it has long captivated visitors from around the world. Beyond its architectural significance, St. Madeline Church holds a special place in the hearts of Parisians as a venue for the funeral of Coco Chanel and Pierre Cardin. Perfume Museum is a captivating and unique attraction that takes visitors on an olfactory journey through the history of perfumery. It offers a one-of-a-kind experience that combines art, history, and sensory exploration. As soon as you enter the museum, you are welcomed by the beautiful ambiance and the intoxicating scents that fill the air. The museum is home to an impressive collection of over 3,000 artifacts, including ancient perfume bottles, distillation apparatus, and numerous objects related to the creation and appreciation of fragrances. If you would like to become a "Nose" and create your own fragrance, we can organize a workshop for the group. (workshop costs 29 euros per person). The visit to the museum is free. Lunch break at Galerie Lafayette Food Hall Maison Francis Kurkdijan Perfumery- before we start our olfactory journey to the most-wanted fragrances in the world, including Rouge Baccarat, you can fill in the questionnaire that has been developed based on Francis Kurkdjian's private consultations for bespoke scents creation. It is supported by an innovative Artificial Intelligence assistant that translates emotions through 3 distinct territories: the view in association with colors, smell in association with the fragrances in our collection as well and emotion, which is intimately linked to any sensory expression. It will allow you to determine which fragrances in our olfactory wardrobe will reflect best the different facets of your personality. In the afternoon we will explore the heritage of Saint-Germain-des-Prés, and visit the famous Café de Flore, one of Paris' oldest coffeehouses. This iconic venue was frequented by Karl Lagerfeld and Jean Paul Gaultier. We will visit Museum Rodin famous setting of Dior catwalks. We will visit Le Bon Marché's and will dine at La Grande Epicerie de Paris, an upscale gourmet food market offering a wide range of culinary delights from around the world. This is the perfect place to indulge in delicious French cuisine and pick up some gourmet treats. You will listen to its secret on the way.
Versailles
Day 4
Stop 4 Transportation: RER (ticket costs about 8 Euros per person). Railway tickets to Versailles Rive Gauche. Activities: Versailles Paris, France Our day begins in Chateau de Versailles. Constructed in the 17th century under the reign of Louis XIV, the palace became a symbol of opulence and extravagance. Besides being renowned for its architectural grandeur and lush gardens, Versailles is also closely associated with fashion through its rich history of hosting extravagant balls, courtly events, and lavish parties. Marie Antoinette's love for fashion and luxury made her an influential figure when it came to setting trends. She adored extravagant gowns adorned with elaborate embellishments, such as lace, silk ribbons, and intricate embroidery. Her iconic hairstyles, featuring towering wigs adorned with feathers, jewels, or ships, became the talk of the town and inspired many noblewomen. We will discover the famous setting for "Marie Antoinette and Jean du Barry" movies. There are various tickets available. Free time: 4 hours to visit the palace and the garden. In the afternoon we will visit the modern temple of sense called the State of Mind. In the brand-new olfactory tea room, we will discover amazing fragrances, and taste delicious tea and home-baked pastries. We can organize a tea and fragrance workshop. Return to Paris for our final evening walk to the Eiffel Tour and the Grand Palais. Grand Palais comes alive during Paris Fashion Week. You will learn about Karl Lagerfeld's elaborated catwalks and amazing settings such as Chanel Brasserie, giant Chanel jacket, carousel, or epis winter. Last year it hosted the Grand Perfume exhibition of Chanel. Dinner near the Eiffel Tower. Mid-budget proposals. Les Ombres located on the rooftop of the Museum du Quai Branly provides a breathtaking view of the Eiffel Tower. It offers a diverse menu with modern French cuisine. Café de L'Homme situated right across Trocadero Gardens offers an elegant dining experience with a view of the Eiffel Tower. L Ptit Troquet is a French bistro near the Eiffel Tower that serves tasty traditional dishes in a friendly atmosphere.
Trip Summary
4 days trip
Paris, Paris & 2 more
What's excluded?
Tickets to La Galerie Dior
Ticket to the Palais Galiera
Fee for fragrance workshop
Meals: breakfast, lunch, dinner
International flights, Paris transport
Why JoinMyTrip?
Trusted platform used by 150K+ TripMates
Have A Question?
Live Chat with our experts 24x7
Unique Trips hosted by Experienced Travellers
Secure Payments to ensure your money is always safe