Slide 1 of 1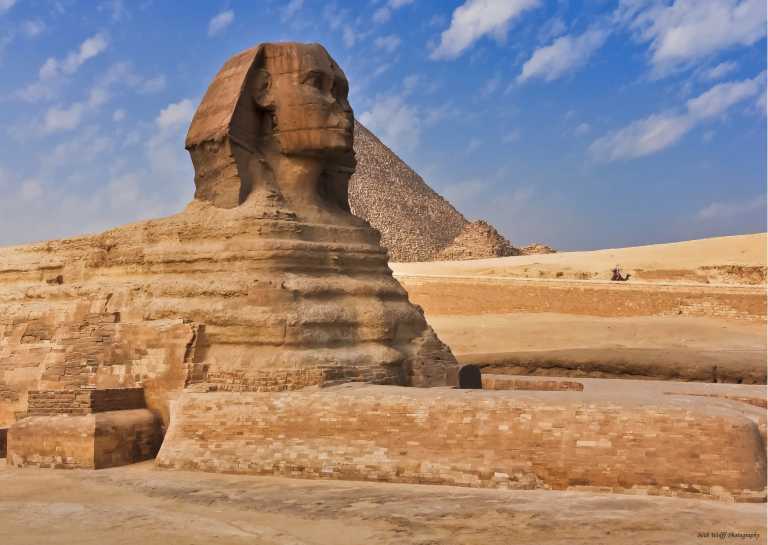 Egypt Photography Trip with Breathtaking Ships
Coworking trip
8 days
7 stops
2 - 4 Mates
Egypt
Hi, my name is Zehra. I'm an archeologist and photographer. I make photo tours mostly. This means we go to some hidden places and some villages. Some nontouristic areas. Which is good. Are you ready for a photo trip to Egypt? We will make a very pleasant and non-tiring journey together to one of the most mysterious places in history. Our first stop will be Cairo, of course, here we will see the Pyramids of Giza and the Sphinx of Giza right in front of it. The Sphinx is the largest stone statue in the world. You understand this very well when you actually go and stand next to it. We will go to the old quarters of Cairo, this part is a great area for photographers with its enchanting and chaotic atmosphere. Afterward, we will fly to Luxor and take an unforgettable journey on the Nile for a few days by five-star riverboats to Aswan. We will visit king's tombs and villages. We will return to Cairo by plane again, this time we will photograph Alexandria and visit the places of Cairo we have not seen and finish our trip. The first time I went to Egypt was in 2004 and I was very impressed and could not believe what I saw. Now we will live this dream together. We will travel for a few nights by riverboat. Some nights we accommodate at the hotels. What is included in the price? - 4 nights full board accommodation on a 5* deluxe ship on the Nile. Including breakfast, lunch, dinner - 2 nights half board accommodation in a 5* hotel in Cairo. Breakfast and dinner included - 6 nights accommodation in the mentioned and similar hotels: All excursions in Luxor, Edfu, Kom Ombo and Aswan - Private city tour in Cairo - Full-day tour of Cairo National Museum, Pyramids of Giza, and Sphinx with lunch - Alexandria full-day tour with lunch - All hotel – airport – hotel transfers - Meals specified in the program - English local guide service - Photo consultancy throughout the tour - Water during tours in Cairo Not Included in the Price: - International round-trip airfare - Air Cairo scheduled flights and domestic flights Cairo – Luxor and Aswan – Cairo (current prices are around 200 USD) - Tips in general IMPORTANT: If you need a visa, the Egypt visa fee is approximately 25 USD in cash, credit cards are not accepted. All beverages and personal expenses at meals Extra tour Abu Simbel trip (140 USD) Covid-19 related tests and Covid-19 comprehensive health insurance Are you ready for exploring Egypt as a group? If anything is not clear yet feel free to let me know in the Q&A section! Talk soon!
Your Booking includes free protection from Trip cancellations.
Learn More
Meet Your TripLeader
Phone Verified
Identity Verified
60 Countries
8 Trips Completed
I was born in Germany. I grew up in Turkey. I am an Archaeologist and Art Historian. I studied photography as a second university.
based on 2 reviews
Show All Reviews
You can chat with Zehra once you reserve your spot.
Trip Itinerary
Cairo
Day 1-2
Day 1: On November 18, our trip will begin to Cairo. We will meet at the Cairo airport. We will see and photograph the old quarters of Cairo, Al Tahrir Square. We will transfer to our hotel for dinner. We will have dinner together at the hotel.
Luxor
Day 2-3
Day 2: We will have an early breakfast and transfer to the airport. We will fly to Luxor. From there, we will board our river ship that is waiting for us, settle into our cabins and start our journey along the Nile. Of course, we will get off our ship and make visits. Today we will visit the inside of 3 king tombs. We will visit the magnificent temple of Queen Hatchepsut. We will return to our ship for our lunch. After dinner, we will visit the impressive Karnak Temple, the largest temple in Egypt and the world. Afterwards, we will visit the Luxor Temple, one of the most important temples of the ancient period. We will return to our boat again for dinner. In the evenings, we will have a good time with some activities on the boat.
Edfu
Day 3-4
Day 3: Today will be an interesting journey on the Nile River. First, our ship will line up to pass through a channel, only 2 ships are allowed to pass through this channel at a time. After crossing the canal, we will continue our Nile journey and arrive in Edfu. Along the way we will photograph interesting images. During this transit, we will have accommodation on board, including breakfast, lunch and dinner. In the evening, there will be various activities on our ship again.
Karnak
Day 4-5
Day 4: We will have an early breakfast and visit the Temple of Horus in Edfu. We will use the carriages to go to the temple. This temple is dedicated to the falcon-headed god Horus in Egyptian mythology. This is the second largest and best preserved magnificent temple after Karnak Temple. After photographing the temple, we will return to our ship for lunch. After dinner, we will reach Kom Ombo on our ship and go to Sobek Temple, which we will visit on foot. We will return to our ship again for dinner.
Abu Simbel
Day 5-6
Day 5: After breakfast, we will leave the ship to visit Abu Simbel Temple and travel by bus. Our Abu Simbel Temple trip will be extra, costing 140 USD per person. This magnificent temple built for Nefertari has defied the years with all its beauty by the Nile River. Abu Simbel was built into a giant rock in 20 years. There are 4 giant Ramses Statue at its door. After the temple visit, we will return to Aswan, and after lunch on board, we will take a different cruise on the Nile this time. We will visit an island with small non-motorized sailing boats. Then we will return to our ship and have our dinner.
Cairo
Day 6-7
Day 6: After breakfast, we will depart for Aswan Airport and fly to Cairo. When we reach Cairo, our day will be quite busy. Khan El Khalil Bazaar, Cairo Museum and of course the Giza Pyramids will be among the places we will visit. Today will be extremely exciting and enjoyable. Tutankhamun's mask was made with a truly magnificent craftsmanship. When all these visits are over, we will return to our hotel for dinner.
Cairo
Day 7-8
Day 7: After breakfast, we will go to see Alexandria today. We will examine what was done instead of the Alexandria Lighthouse, one of the 7 wonders of the world. I can say that this is a different face of Egypt. More tidy and cleaner than Cairo. Today, there is the Kayet Bay Fortress, which was built on the place of the lighthouse, which is a remnant of the Mamluks. We will visit this castle and the newly built Alexandria Library instead of the ancient library. We will end the day in Alexandria and go to the airport in the evening and make our flight to home. Even though I had been to Egypt and seen it, I was excited again when I was writing it again. You will experience the same excitement when you see it with your own eyes.
Trip Summary
8 days trip
Cairo, Luxor & 5 more
Why JoinMyTrip?
Trusted platform used by 150K+ TripMates
Have A Question?
Live Chat with our experts 24x7
Unique Trips hosted by Experienced Travellers
Secure Payments to ensure your money is always safe