Slide 1 of 1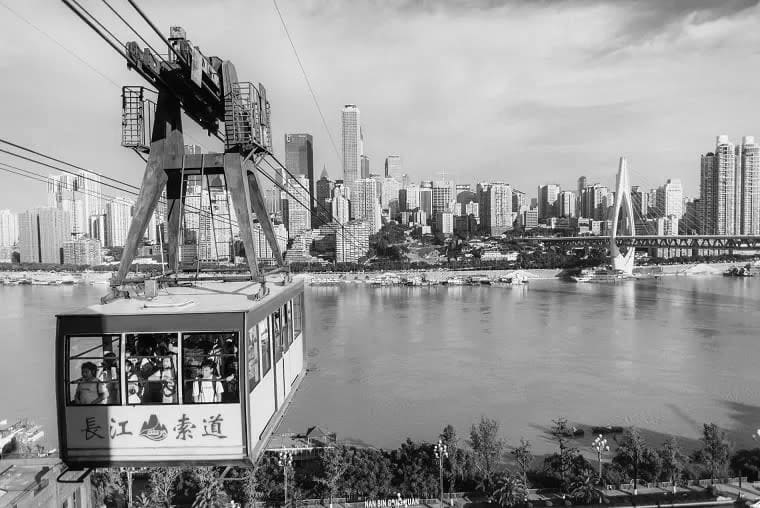 Discover Cyberpunk Paradise: Unravel Chongqing's Futuristic Charms in China
Guided trip
5 days
4 stops
2 - 8 Mates
China
What's special?
Local TripLeader
Many of you should have seen the video about some Chongqing in TikTok. Chongqing is cozy and comfortable during the day, and at night it seems to be shuttled in a cyberpunk game. It is a very charming mountain city. If you like hot pot, bars, and nightlife, Come, embark on a journey to Chongqing, and let the city's warmth and charm embrace you. Whether you're an adventurer, a history enthusiast, a food lover, or a culture seeker, Chongqing promises an unforgettable experience that will leave you with cherished memories for a lifetime. Let the enchanting charms of Chongqing weave their magic on you!
About me! Hi everyone, you can call me Eloise. 22 years old, ENFP. I like to make friends, Citywalk in the city, and hug big trees in nature. Climbing, hiking, temple tours, beach (only walk because I'm afraid of water lol) .....
Details about the accommodation: My lodging preference is a quiet and safe B&B or hotel. Youth hostels and 5-star hotels are not considered. Each room is around 200-500rmb, the price will produce some changes according to the seasonal area, but not too much. Internet, water, and electricity are always included in the room. I try to find accommodations that are well-located and have a better feel for the local culture. Let me know in the Q&A section on this trip if you have any questions!
What's included?
Entrance fees
Accommodation
Meals Expense
Transportation
Your Booking includes free protection from Trip cancellations.
Learn More
Meet Your TripLeader
Phone Verified
Identity Verified
4 Countries
1 Trips Completed
globetrotter
You can chat with Siyi once you reserve your spot.
Trip Itinerary
Hongya Cave Boutique Antique City
Day 1-2
Morning: Arrive in Chongqing and check into your hotel. We will head to Ciqikou Ancient Town, an enchanting neighborhood with well-preserved traditional architecture, charming streets, and unique shops. Enjoy local snacks and take in the nostalgic atmosphere. Afternoon: We will visit Hongya Cave, a captivating multi-level structure built into a cliff overlooking the Jialing River. This modern complex combines dining, shopping, and entertainment, offering picturesque views of the city. Evening: We will stroll along Jiefangbei Pedestrian Street, the bustling commercial hub of Chongqing. Enjoy the vibrant nightlife, shop for souvenirs, and try some hotpot at one of the local restaurants.
Chongqing People's Square
Day 2-3
Morning: We will start our day with a visit to the Three Gorges Museum, housing extensive exhibits on the region's history, culture, and the Three Gorges Dam project. Afternoon: Explore Chongqing Zoo, home to various animals, including giant pandas and red pandas. Enjoy the beautiful landscapes within the zoo. Evening: Head to Chongqing People's Square, a lively public space where you can unwind and watch locals dance, exercise, or enjoy leisure activities.
Nanshan Botanical Garden Library
Day 3-4
Morning: We will take a morning trip to Eling Park, a lovely garden with panoramic views of the city. Enjoy the serene surroundings and historical pavilions. Afternoon: We will visit Nanshan Botanical Garden, a sprawling garden featuring diverse plant species, themed gardens, and picturesque walking trails. Evening: Catch a cultural performance at Chongqing Grand Theatre, showcasing traditional Chinese music, dance, or theatrical productions (check the schedule for events).
长江索道
Day 4-5
Morning: We will take an exhilarating ride on the Yangtze River Cableway, offering stunning views of the Yangtze River and the city's skyline. Afternoon: Embark on a relaxing Yangtze River Cruise, where you can witness the beauty of the surrounding landscapes, including the famous Three Gorges. Evening: Enjoy a farewell dinner at a riverside restaurant, savoring the local cuisine and reminiscing about your memorable Chongqing journey.
Trip Summary
Accommodation
Hotel & Hostel & Apartments
5 days trip
Hongya Cave Boutique Antique City, Chongqing People's Square & 2 more
Have A Question?
Ask the TripLeader questions about the Trip by clicking on the button below. Your question and the response will be visible on this page once it's answered.
What's excluded?
International flight
Why JoinMyTrip?
Trusted platform used by 150K+ TripMates
Have A Question?
Live Chat with our experts 24x7
Unique Trips hosted by Experienced Travellers
Secure Payments to ensure your money is always safe