Slide 1 of 1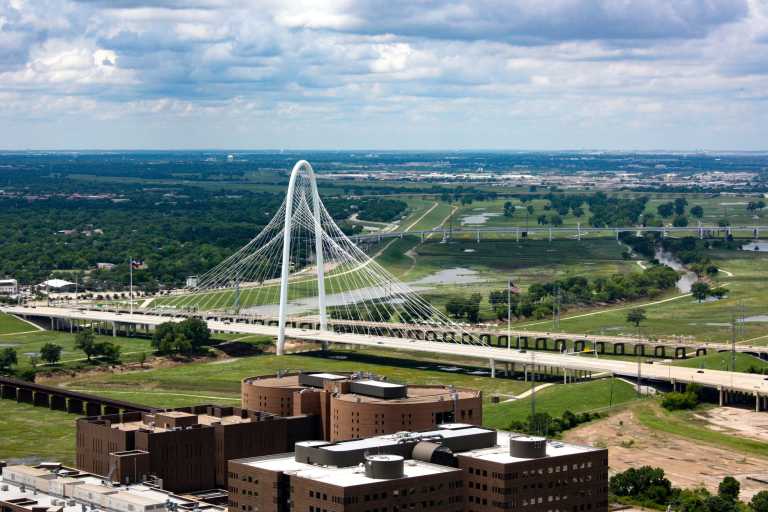 Days in Dallas, USA: Visit this beautiful city with me and enjoy the views
7 Days30 Days!
Extra Cancellation Days
only for the first TripMate
Guided trip
4 days
5 stops
3 - 4 Mates
United States
On this trip we will have so much fun, and we're going to meet so many places around the city that are important in history! What's the plan? On our first day, we are going for lunch all together just to meet each other a little more. After that, we can go home to accommodate us well and go for a night out to The Rustic or The Standard Pour. On the second day we're going to the Sixth Floor Museum to learn about JFK's assassination and the history of Texas, and after that to the Dallas Museum of Art that has so many incredible things that will amaze you. For our 3rd day, we go to the AT&T Stadium for a tour inside, and after that we can go for lunch and spend the day on Forth Worth that is approx 40 minutes away from Dallas Downtown to visit the Fort Worth Stockyards and go for dinner! On the last day, we're heading to the Dallas Arboretum and Botanical Garden to enjoy the colorful flowers and beautiful scenery, so we can take cute pictures there. Of course, we will go to good restaurants and bars that the city offers there only! We can arrange the pickup from the airport with previous coordination! Just try to arrive before 1pm, so we can go for lunch all together! I have a few options! Remember, we will later divide the cost of the petrol used in the car between the 5 of us with the buffer paid amount. If there's any amount left, I'll refund you!
About me: I'm Milena, A 24-year-old TripLeader. I am currently looking to travel a lot while I have the time to do that. I was thinking this time about going to Dallas because it is my first trip, and I'm very familiar with the city since I have family that I love to visit there. That's why I'm looking for 4 female travelers to spend 4 days with me walking around the city and visiting many of its famous landmarks.
Info about the accommodation: We're going to stay in a beautiful house, with 2 shared bedrooms and one private if someone is more comfortable being in that one, with an additional cost of $154 for the whole stay. The shared rooms are divided, one with 2 bigger beds that would be $77 more for the entire stay, or the 2 smaller beds (individual/single bed) without any additional cost. Any questions? Ask in the Q&A next to my name!
What's included?
Accommodation
Transportation
Tickets to all activities mentioned
Your Booking includes free protection from Trip cancellations.
Learn More
Meet Your TripLeader
Phone Verified
Identity Verified
5 Countries
Hello! I hope one of my trips are to your liking so we can meet up and have a fun experience exploring places around the world!
You can chat with Milena once you reserve your spot.
Trip Itinerary
The Sixth Floor Museum at Dealey Plaza
Day 1-2
Learn the story of John F. Kennedy's assassination as the former president crossed the Grassy Knoll in Dallas. Visit the Sixth Floor Museum and Oswald's home as you learn about the conspiracies surrounding this tragic event, and also about the history of Texas.
Dallas Museum of Art
Day 2
The Dallas Museum of Art is an art museum located in downtown Dallas, Texas. It is one of the largest and most prominent art museums in the United States, with a collection ranging from ancient to contemporary art. The museum has more than 24,000 works of art from around the world, including paintings, sculpture, decorative objects and works on paper. In addition, the Dallas Museum of Art offers a variety of educational programs for all ages, including guided tours, workshops, and lectures. It is an ideal place for art and culture lovers, and is a must-see for anyone visiting Dallas.
AT&T Stadium
Day 2-3
AT&T Stadium is an American soccer stadium located in Arlington, Texas, which serves as the home of the NFL's Dallas Cowboys. It is one of the largest and most modern stadiums in the world, seating over 100,000 spectators. The stadium features a giant high-definition screen, the world's largest screen in a sports stadium, measuring 72 feet high and 160 feet wide. In addition, AT&T Stadium features a variety of facilities and amenities for spectators, including restaurants, bars and souvenir stores. It is a landmark for soccer fans and a popular tourist destination in Texas.
Fort Worth
Day 3
Fort Worth is a city located in North Texas, known for its rich Old West history and vibrant cultural scene. It is the fifth-largest city in Texas and is part of the Dallas-Fort Worth metropolitan area. Fort Worth has a variety of tourist attractions, such as the famous Stockyards district, a historic area where rodeos and Western-related events are held, as well as art museums, theaters, galleries, and restaurants. In addition, Fort Worth has a wealth of parks and green spaces, including the Fort Worth Botanical Garden and the Inland Trail National Historical Park. It is a popular tourist destination in Texas that offers something for everyone.
The Dallas Arboretum and Botanical Garden
Day 3-4
Beautiful and peaceful place. It is a 66-acre botanical garden that houses an impressive collection of plants and flowers from around the world. The garden features several pavilions, nature trails, waterfalls, fountains, and ponds that create a relaxing and inviting environment. In addition, the Dallas Arboretum and Botanical Garden offers a variety of events and activities throughout the year, such as outdoor concerts, flower festivals and art exhibits. It is an ideal place to enjoy nature and learn about the diversity of the world's plants. After that we're heading back to the airport depending on the times for each one.
Trip Summary
4 days trip
The Sixth Floor Museum at Dealey Plaza, Dallas Museum of Art & 3 more
What's excluded?
Flights
Daily food
Why JoinMyTrip?
Trusted platform used by 150K+ TripMates
Have A Question?
Live Chat with our experts 24x7
Unique Trips hosted by Experienced Travellers
Secure Payments to ensure your money is always safe