Slide 1 of 1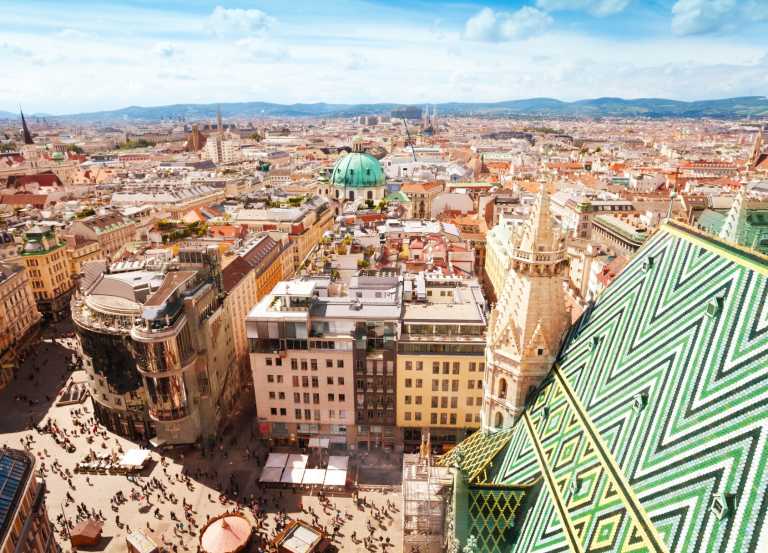 VIENNA! The European Coworking Trip of Your Dream is Waiting for You...🏔💻
7 Days30 Days!
Extra Cancellation Days
only for the first TripMate
Coworking trip
5 days
3 stops
2 - 5 Mates
Europe
What's special?
Create and Connect with Others!📸
A Fun Hostel Experience! 🏠
Breakfast Included! 🍹
I am DYING to explore the stunning cities of Prague, Vienne, and Budapest. Aren't You? And thanks to our remote jobs, we can make that happen! 📍Not only that, but we can gain tips and collaborate with a group of industry experts just like us...but from all around the world and with different tricks up their sleeve. Just sit back, network, and enjoy, I've got it all planned out. We'll indulge on the perfect balance of chill and social, city and nature, new friends, unique experiences, eat and drink. 😉 You won't have to ask any strangers to take your pictures this trip! We got you! Vienna waits for youuuu🎵 Sorry, I had to. I also need to see the Hundertwasser House, the Kinsky Palace, get lost in the Schönbrunn gardens, and attend a rave or disco at Volksgarten after dark. Maybe we'll pop inso Slovakia for a day? Why not? 🌳⛰
About Me: I'm Lexi, and I started a freelance digital marketing agency called LEXC Socials and I have also just started a podcast! 💻🎧 For the past three years, I have picked a European city (it feels more like the city picks me) and made it my home by volunteering at a hostel, making lifelong friends, and exploring. Throughout these experiences, I have uncovered how special it is to explore new places and unusual experiences with unique people from all around the world. I have made it my goal to find a way to both work and travel at the same time and I encourage everyone to do the same!...so here's where you come in. ☺️
Accommodations: I have an amazing 3bedroom Airbnb in the city center picked out. We will split up between the 3 rooms, yet have our own bed, kitchen, TV, etc. Let's Book before someone else does!!! If booked, I will opt for a top-rated hostel I the city center where we will get a private room to share. But, this change will not be made without asking. ❤️
What's included?
Accommodation (Shared rooms)
Breakfast! Everyday!
Your Booking includes free protection from Trip cancellations.
Learn More
Meet Your TripLeader
Phone Verified
Identity Verified
13 Countries
Hellooo Beautiful People! I'm Lexi - an upbeat, open-minded, creative spirit who craves new experiences and meeting unique people.😚✌🏼
You can chat with Lexi once you reserve your spot.
Trip Itinerary
Bratislava
Day 1-2
Vienne, thanks for waiting. But, we're here!! I'm coming in from Prague! Whether you've come with me or are just meeting up now, we're hitting the city just in time for the weekend. We'll check in and get straight to exploring our neighborhood by following the canal. We'll check out the Hundertwasser House, have dinner by the canal, and end night #1 at a rooftop bar (Lamee)...Pub Crawl? This weekend, we'll make sure to check out some big sights or experiences and dance the night away at Volksgarten! Day trip into Bratislava, Slovakia because why not? It's right there!
Belvedere Palace
Day 2-4
It's Monday! But, no biggie when you're in a beautiful city. We'll wake up, check some emails and get some work done before we head out. When we aren't checking emails and swapping insight, we'll explore some gardens: Karlskirche, Belvedere Palace+Garden, Johann Strauß monument (Stadtpark). I'm excited to check out the Inner Straut! Here we can waltz into the Opera Haus, Holfburg, Museum Wein, Raimundhof Wien Einkaufspassage. We'll make sure to weave in some must-see's such as the Schönbrunn Palace for mazes, gardens, gorgeous fountains, and the Palmenhaus.
Vienna
Day 4-5
It's Our Last Day! We'll check out of Airbnb, get a big, healthy breakfast, do some last minute shopping, sightseeing, pack up, and the group will head to Budapest! (You should come!) Confirming this is NOT a night. June 18 is the last day. (:
Trip Summary
5 days trip
Bratislava, Belvedere Palace & 1 more
What's excluded?
Flight/Transportation
Why JoinMyTrip?
Trusted platform used by 150K+ TripMates
Have A Question?
Live Chat with our experts 24x7
Unique Trips hosted by Experienced Travellers
Secure Payments to ensure your money is always safe