Slide 1 of 1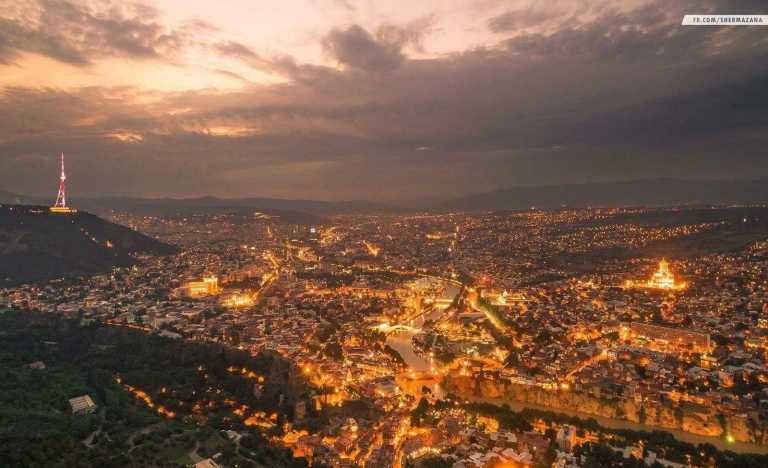 This trip is confirmed to go.
Christmas Magic in Georgia 🎄🤶 Christmas Eve in Tbilisi and Skiing in the Snowy Mountains of Gudauri ❄
Guided trip
6 days
5 stops
1 - 10 Mates
Georgia
What's special?
Christmas Holiday trip
Winter sports in the snowy mountains
Let's try something new this time. How about spending this Christmas Eve in the startling, yet cozy and home-like Tbilisi? On this trip, we will immerse ourselves into all the remarkable there is about Tbilisi: its historic sites, streets guiding you to one adventure after another, the nightlife, the unforgettable encounters with the diverse community of people coming here from all over the world only to never leave again... Oh yes, almost forgot: we will also have a day trip to the beautiful Gudauri mountains and have a chance to ski, snowboard, or simply stroll around the snowy tops. A true Christmas experience!
About me! Hi! My name is Kat. Having lived in Tbilisi for almost two years, I developed deep love and devotion for this city and for Georgia overall. I am always happy to show people around my favorite places and share that special Tbilisi magic, recognized by so many travelers. I'm sure you will love it too!
Details about the accommodation: We will stay in a cozy comfortable apartment in the centre of Tbilisi. The apartment has several bedrooms, a bathroom, a kitchen, and a common area, plenty of space to relax, cook, and hang out with the group. It is located close to shops, restaurants, and other necessities. All tripmates will have a bed in a room shared with 1 or 2 other mates. Any questions? Reach out to me in the Q&A section!
What's included?
Breakfast and dinner in restaurants
Nice apartment in the centre
Daytrip to Gudauri
Ski or snowboard rent
Transportation inside the city
Your Booking includes free protection from Trip cancellations.
Learn More
Trip Itinerary
Tbilisi
Day 1-2
22/12 On day one, we will meet up, check into our apartment, and get to know each other. For the next several days, we will do everything together! We will have dinner, play games, and have the Saturday night out to get acquainted with the city.
Gudauri
Day 2-3
23/12 Next - a day trip to Gudauri! In my opinion, this place could be considered one of the most beautiful nature sights in Georgia. Here we will rent skis or snowboards and traverse the snow to fully dive into the Christmas spirit before the upcoming day!
Tbilisi
Day 3-4
24/12 Christmas Eve! Let's stroll around the city to the smooth sounds of classical Christmas songs, drink hot cocoa and mulled wine, dance and talk to strangers, exchange gifts and make memories that will last for the rest of our lives.
Tbilisi
Day 4-5
25/12 One more day in the wonderful Tbilisi. The city is still breathing Christmas magic. Let's have this day to appreciate Tbilisi a little more, see more events, go to the places we haven't yet been to!
Tbilisi
Day 5-6
26/12 It's always a little sad to say goodbyes. However, I am sure by our last day we will have so many new experiences, friends and stories to tell, we will smile to the fullest and tell each other: "I will see you again". Merry Christmas!
Trip Summary
6 days trip
Tbilisi, Gudauri & 3 more
Hello Kat, unfortunately I cannot find any button where I can text you in private. I would love to h...

Read More
Thank you, haha, this is a funny way to give your number, I think the problem could be because you didn't create an account on JMT, or didn't log in, could you try doing that? I will text you on Whats...

Read More
Hello Kat, I would be very interested in this trip. Did you already find some tripmates? How do you...

Read More
Hi! I am in the process of finding tripmates, you are the first one for now, but there are already other people who are interested. Yes, it would be nice to have a quick call, maybe on WhatsApp if it ...

Read More
What's excluded?
Bad mood
Why JoinMyTrip?
Trusted platform used by 150K+ TripMates
Have A Question?
Live Chat with our experts 24x7
Unique Trips hosted by Experienced Travellers
Secure Payments to ensure your money is always safe