Slide 1 of 1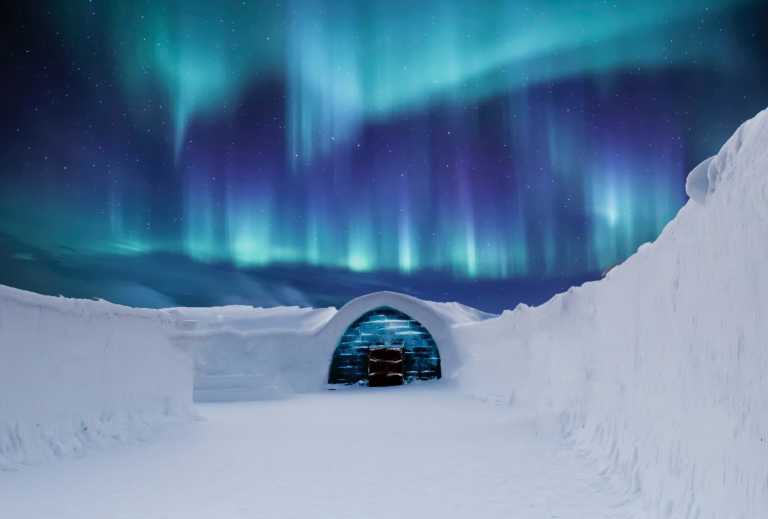 This trip is confirmed to go.
Best of ICELAND in Winter: Northern Lights, Golden Circle, Lights and Food Festivals!!!
Guided trip
7 days
9 stops
1 - 3 Mates
Iceland
What's special?
Remote First Aid Certified Leader
Satellite Massenger on board (PLB)
Why join this tour? 🌟 Because it's a once-in-a-year opportunity to experience the ultimate Icelandic adventure, combining the Northern Lights phenomenon, Blue Ice Caving, and Food and Lights festivals. We're taking this trip to a whole new level with the support of local licensed guides and all the necessary equipment. 🚗❄️ Our journey begins with two days of exploring festivals and city tours. 🏙️🎉 But from the third day onwards, we'll leave the urban hustle behind and delve into the natural wonders of the Golden Circle and the South Coast of Iceland, officially commencing our quest for the Northern Lights. Prepare to be amazed by geysers, frozen waterfall landscapes, Black Sand and Diamond beaches, the Crystal Ice Cave, Blue Lagoon, and much more. 🏞️❄️✨ One day will truly test your adventurous spirit as we embark on a unique winter hike to an airplane wreck and enjoy a hidden hot spring, just like the Vikings did. 🔍🌊❄️ Don't worry, we'll have a pre-trip outfit and weather briefing. On that challenging day, I've got a Plan B ready in case the weather doesn't cooperate. 🌦️🗺️ This is your chance to witness the wonders of Iceland in its most enchanting winter week, led by licensed guides and an experienced driver equipped with GPS, a satellite messenger, and a first aid kit. Your family and friends can even live-track your journey on Garmin's professional website. 🛰️🆘 To top it off, I'll share visual content from my previous Icelandic summer journey, helping you decide if you'd like to return in the warmer months. 📸🌞 Get set for the adventure of a lifetime and I'll see you on the road! 🚗🗺️🌠
ABOUT ME: I'm an Adventure Designer with 9 years' experience in the adventure tourism industry. Expert in long-distance Epic drives, including "The Longest Highways in the World" list. Check my profile for more info! 🌍🚗
ABOUT ACCOMMODATION: Reykjavik (3 nights) - Hotel with Breakfast, private bathroom. Night stay 1 (2 nights) - Entire apartment with mountain view, kitchenette, private bathroom. Night stay 2 (1 night) - Guesthouse with Breakfast, shared bathroom. We will share 4-bed or 2-bed rooms, where Private Bathroom means shared by 4 tripmates and Shared Bathroom - is shared with other guests.
What's included?
Accommodation (hotel B&B, guesthouse)
Transportation (rental &deposit & drive)
TOUR 1. Crystal Ice Caving (guided)
TOUR 4. Blue Lagoon (face mask, drinks)
TOUR 2. Northern Lights with an Expert
TOUR 5.Golden Circle Tour (audio-guided)
TOUR 3. City Food Adventure (guided)
Insurance (Germany & Austria only)
Your Booking includes free protection from Trip cancellations.
Learn More
Meet Your TripLeader
Phone Verified
Identity Verified
49 Countries
5 Trips Completed
based on 6 reviews
Well planned, organised and excellent execution. I enjoyed travelling with Oxana and look forward to do more 😘
Show All Reviews
You can chat with Oxana once you reserve your spot.
Trip Itinerary
Reykjavík
Day 1-2
DAY 1. ARRIVAL DAY. THE WINTER LIGHTS FESTIVAL! Light Trail Walking: Distance 6.3 km, duration 1 hr 30 min to 4 hours. 🌍 Welcome to Iceland! Chances are, you'll touch down at Keflavik Airport and then make your way to Reykjavik city, where we'll meet at our hotel. While check-in typically begins at 3 pm, if you arrive earlier, don't worry. You can safely store your luggage at the reception and set out to explore the city. You'll receive detailed instructions well in advance of your flight. 👥 Once we're all together, we'll have an informative gathering where we'll discuss our upcoming adventure, recommended outfit, useful apps, and other organizational matters. 🌆 As the clock approaches 6:30 pm, it's time to experience the enchanting Winter Lights Walking Path. Over four hours, the city's buildings will be transformed into vibrant installations, and the dark skies will light up with fireworks. It's a time when people come together to celebrate both the winter season and the increasing daylight after a long period of darkness. And we'll be right there, immersed in this captivating atmosphere! 🇮🇸🌃✨ 🍽️ Of course, we'll find a charming spot for dinner to savor a delicious meal before heading back for a good night's rest. 🍽️😴 THE WINTER LIGHTS FESTIVAL is an annual four-day celebration that embraces both the wintry landscapes and the increasing daylight following a prolonged period of darkness. This event showcases the diverse facets of Reykjavík, blending elements of art, industry, nature, history, sports, and culture. It's a lively program designed to entertain both the city's residents and its visitors. LIGHT TRAIL WALKING: 1 hr 30 min (6.3 km) The Winter Lights Walking Path, a unique highlight of the festival, boasts six captivating light installations scattered throughout the city center. Don't forget your cameras! RAINBOW STREET, a vibrant and lively hub in Reykjavik, will charm you with its colorful buildings, trendy shops, cozy cafes, and bustling atmosphere. Explore the hippest street in town and soak in the artistic and creative vibes. Don't miss the opportunity to capture that perfect Instagram-worthy moment. HALLGRIMSKIIRKJA, a majestic architectural marvel in Reykjavik, rises to the sky like a beacon of beauty and serenity. Its towering presence and unique design make it a must-visit destination for awe-inspiring views and a sense of tranquility. Explore its grandeur and let your spirit soar. HARPA CONCERT HALL AND CONFERENCE CENTRE is a mesmerizing architectural masterpiece. Its stunning glass facade, innovative design, and world-class performances make it a cultural gem that should not be missed.
Reykjavík
Day 2-3
DAY 2. FOOD TOUR DURING FOOD FESTIVAL (THORRABLOT)! TOUR 1: Duration 3 hours, 6 different restaurants and shops. 🌞 Good morning, it's time to rise and shine! Breakfast is ready and waiting. We've got some time before our noon Food Festival adventure, so let's make the most of it. We'll explore the city, visit a unique museum, and stop by a gear rental store if you need any last-minute outfit essentials. 🍔 When your appetite kicks in, our exciting food tour begins. It's the tastiest way to discover Reykjavík, led by a knowledgeable and fun local guide. We'll visit six different restaurants and shops, indulging in a total of 8 mouthwatering food tastings you won't find on the usual tourist routes. After our three hour tour, for the daring food enthusiasts, the Food Festival offers a chance to taste Þorramatur—a platter of traditional Icelandic delicacies. It's entirely optional, and if you're not feeling adventurous, you can watch others or snap photos of these unique dishes. 🌆 As the day winds down, we'll make one last visit to the Lights Festival. Did you know it encompasses all the major museums and thermal pools in the Reykjavík area, including the Reykjavík Ski Resort? We might want to drive around and explore other festival spots as well. 🌟🍽🎉 SUN VOYAGER is a magnificent sculpture in Reykjavik, Iceland. Its graceful curves and powerful presence evoke a sense of adventure and exploration. A symbol of hope and endless possibilities, it invites you to embark on a journey of discovery. TOUR 1: A 3-hour guided walk through renowned restaurants and charming family-run establishments. Explore hidden gems known only to locals. Savor delightful Icelandic lamb soup, a beloved local staple. Treat your taste buds to homemade ice cream crafted from a secret family recipe. Sample an array of local cheeses and seasonal meats. Gain an introduction to authentic skyr, and relish a hot dog from Iceland's most iconic stand. Experience the "world's best lobster soup" and a unique dessert like none other! FOOD FESTIVAL (THORRABLOT) Þorrablót is famous for its traditional Icelandic cuisine. During this celebration, people indulge in þorramatur, a selection of traditional foods. To honor this tradition, restaurants nationwide feature a special menu during this time. The Þorrablót celebration gained popularity in the 1960s, starting with a Reykjavik restaurant that introduced a platter containing these traditional foods. ÞORRAMATUR include the famous rotten shark's meat (hákarl), boiled sheep's head, (svið), cured rolls of lamb flank, congealed sheep's blood wrapped in a ram's stomach (blóðmör). While these might not sound enticing to tourists, you can satisfy your curiosity by trying these Icelandic delicacies. To temper the flavors, wash it down with a shot of Brennivin, an Icelandic schnapps made locally from potatoes and caraway.
Laugarvatn Fontana
Day 3
DAY 3. GOLDEN CIRCLE TOUR Reykjavik - Golden Circle - Aurora Basecamp - Reykjavik. Distance 320 km, drive time 4-5 hours. 🌄 Start your day with a hearty breakfast and prepare your lunch boxes, because we're off to explore Thingvellir National Park and embark on the famous Golden Circle Tour. Our car comes with an audio guide, ensuring we won't miss a thing. When we approach key attractions, the speakers will come to life, sharing the fascinating stories behind each place. This way, even in the winter, we won't miss out on any essential information. We'll dedicate the entire day to this incredible land of thermal flats, geysers, frozen icefalls, and a striking crater. Another highlight is the Continental Divide, where you'll stand at the exact point where the European and American tectonic plates are slowly drifting apart. There's a 15-meter wide gap that widens by 2 cm every year due to Earth's forces. It's a must-visit location in Iceland! And if you think that's a lot for one day, just wait for our evening program. We'll journey to the captivating Aurora Basecamp, also known as the Northern Lights Observatory. Here, our expert guide will provide insights into the art of hunting the elusive Northern Lights. 🌌🚗🌋 GOLDEN CIRCLE is a mesmerizing 300 km route through Iceland's natural wonders. Witness the explosive power of Geysir, marvel at the majestic Gullfoss waterfall, and stand in awe at the historic Thingvellir National Park. Embark on a journey that captures the essence of Iceland's breathtaking beauty. GULLFOSS is a magnificent force of nature in Iceland, where cascading waters plunge into a rugged canyon, creating a mesmerizing spectacle. Prepare to be captivated by the raw power and breathtaking beauty of this majestic waterfall. STROKKUR is a captivating geothermal phenomenon in Iceland. Witness the magic as it shoots boiling water high into the sky, leaving you in awe of its power and beauty. Prepare for an unforgettable display of nature's wonders at Strokkur. KERID VOLCANIC CRATER is a mesmerizing natural wonder in Iceland. With its deep blue lake nestled in a red volcanic cone, it's a must-visit destination for those seeking unique and stunning geological formations. THE THERMAL RIVER is a hidden geothermal gem in Iceland, where you can soak in naturally heated waters surrounded by stunning landscapes. It's a serene and soothing escape into the heart of nature's own spa.
Aurora Basecamp
Day 3-4
TOUR 2: NORTHERN LIGHTS OBSERVATION TOUR! Experience the Northern Lights like never before! It's not just about luck; it's about knowing where, when, and what to look for. And where better to learn this art than at the Northern Light Observatory? Step into the cozy and dimly lit Aurora Lounge within the Aurora Basecamp, a geodesic dome complete with tables, benches, and an abundance of hot chocolate to keep us warm on chilly winter nights. The lounge is staffed with knowledgeable experts ready to share their insights, boosting our chances of witnessing the mesmerizing Northern Lights during any night of the season. Hunting the Northern Lights can be tricky, but the Dark Park experience changes that. In a 10-15 minute guided tour, they'll teach us how to spot the Natural Northern Lights from the very beginning. Using both still and live images, they'll walk us through the different phases of these lights and keep us updated on their current activity through the unique Northern Lights Mirror Tubes. 📸🌠 As a Northern Lights Observatory, the real magic unfolds outdoors when conditions are perfect. The guided tour culminates in an open-air area with a soft glow, where we can stay warm by an open fire and on benches, all while gazing at the vast expanse or simply relishing the great outdoors. 🔥🏞️ After such an eventful day, we'll return to the comfort of our Reykjavik hotel to recharge and prepare for the exciting road trip awaiting us along the South Coast. 🚗🏔️🌟
Black Sand Beach Reynisfjara
Day 4-5
DAY 4. South Coast of Iceland. Reykjavik - Vik - Night stay 1. Distance 282 km, drive time 4 hours. Get ready for an exciting day as we kickstart our morning with a delicious breakfast. 🌅🍳 Once everyone is ready to roll, we'll hit the road, embarking on a journey to explore the captivating South Coast of Iceland. 🚗🏞️ Dress in layers because today, we'll get up close and personal with waterfalls. 💧💨 We'll witness their power from the front, from above, and even from behind (virtually), all without getting drenched, catching a cold, or ending up traumatized. The magic of winter waterfalls is a unique experience, whether you're right by their side or admiring their beauty from a distance. 🏞️❄️ After a series of exhilarating outdoor activities, when we reach Vik, it'll be time for a rejuvenating late lunch or an early dinner. 🍽️ But we won't dawdle too long because there are some fantastic sights to explore in the city, and the highlight of the day is still ahead! 🌆 Prepare to be awed by a breathtaking sunset at the Black Sand Beach, where you'll encounter a pitch-black sand, an array of basalt columns and the mystical atmosphere of the beach cave. These locations are sought-after for wedding and fashion photography, and we'll capture some fantastic photos as well! 📸🌅 As the day's program comes to a close, all that remains is a one-hour drive to our nightstay. During the journey, we can put our newfound Northern Lights hunting skills to the test right from the comfort of our car. 🌌🚗 SELJALANDSFOSS is a majestic waterfall in Iceland that invites you to venture behind its cascading curtain of water. Feel the exhilaration as you witness the sheer power and immerse yourself in the ethereal beauty of this breathtaking natural wonder. SKÓGAFOSS is a magnificent waterfall in Iceland that tumbles down with a thunderous roar, creating a mesmerizing display of mist and rainbows. Prepare to be enchanted by its sheer grandeur and get lost in the magic of this captivating natural wonder. Climb above the summit of the waterfall via a long staircase. MYRDAL CHURCH IN VIK is a picturesque beacon of tranquility nestled amidst Iceland's captivating landscape. Its charming white facade stands as a symbol of serenity, offering a place of solace and a picturesque backdrop for contemplation in the midst of nature's grandeur. BLACK SAND BEACH is a mesmerizing gem on Iceland's south coast. Marvel at the dramatic black sand, towering basalt columns, and crashing waves. Lose yourself in the mystical beauty of this unique beach that feels like stepping into another world.
Diamond Beach
Day 5
DAY 5 Night stay 1 - TOUR 3 - Night stay 1. Distance 190 km, drive time 2.5 hours. Prepare for another extraordinary day brimming with unique experiences! We'll start with a visit to Diamond Beach and the mesmerizing Glacier Lagoon. The Glacier Lagoon holds a zen-like charm for many. Here, small icebergs gently float on the water, often with playful seals adding to the picturesque Arctic scenery. 🌊🧊🌬️ Just a stone's throw away lies the renowned Diamond Beach, where natural ice formations are scattered across the black sand. When the sunlight graces these ice pieces, they gleam like precious diamonds. Drawing from my previous experiences, we will visit this incredible spot twice, once in the morning and again at sunset. Why, you ask? Well, it's not only to capture the most stunning photographs but also because our main activity of the day will unfold nearby. 💎🏖️🌅📸. DIAMOND BEACH is a shimmering paradise where glistening icebergs wash ashore, resembling precious diamonds on a black sand canvas. Immerse yourself in the magical beauty of this enchanting coastal gem and let its sparkling allure transport you to a world of wonder. GLACIER LAGOON is a breathtaking natural wonder in Iceland, where sparkling icebergs gracefully float on tranquil, turquoise waters. Explore this icy paradise and witness the ever-changing landscape created by the forces of nature. It's a must-visit for those seeking awe-inspiring beauty and a deep connection with the natural world.
Tröll Expeditions Crystal Blue Ice Cave
Day 5-6
TOUR 3: CRYSTAL ICE CAVE. Following an indulgent hot lunch, we're in for a captivating experience – an ice caving adventure! 😍 The Crystal Ice Caving is the very reason I returned to Iceland in winter. Sadly, the enchantment of blue ice is an exclusive winter treat. What's more, these ice caves, sculpted by nature, gracefully vanish in summer, only to re-emerge come winter. ❄️☀️🧊 Our chosen destination is the renowned Crystal Ice cave nestled on a glacier within Vatnajökull National Park, an extension of Europe's largest glacier, Vatnajökull. Equipped with a quick tutorial on crampons and ice axes, we'll step onto the glacier, venturing into a frozen world like no other. With our experienced guide revealing the secrets of these majestic ice formations, we'll capture incredible photos to treasure. 📸❄️🏔️ Glacier walks, the beloved outdoor pursuit of Iceland, first found their footing here, making it an essential pilgrimage for adventure enthusiasts. It's a rare opportunity to stroll across the expansive expanse of Europe's largest glacier and explore the most stunning ice cave in Iceland. 🥾🏔️❄️ CRYSTAL ICE CAVE is a mesmerizing natural wonder in Iceland, with its translucent ice formations and stunning blue hues. Explore this icy cavern for a magical and surreal experience! VATNAJÖKULL GLACIER Is a mesmerizing wonderland of ice, where immense beauty and raw power collide. Explore its vast icy landscapes, dramatic ice caves, and sparkling blue crevasses, and witness the breathtaking grandeur of one of Europe's largest glaciers. Prepare to be captivated by its ethereal beauty and indescribable uniqueness.
Secret Lagoon Iceland
Day 6-7
DAY 6 Night stay 1 - Plane Wreck - Hot Spring - Night stay 2. Distance 257 km, drive time 4 hours. 🚗🌬️ Today, our homeward journey begins. It's a lengthy ride with a delightful lunch stop in Vik. After satisfying our appetites, we'll gear up for the adventures ahead. 🥾✈️ Our initial quest involves a hike to the DC Plane Wreck. The primary challenge here is the entirely flat, exposed, and windy 1 km trek. Appropriate clothing is paramount. Additionally, I'll recommend watching a specific movie beforehand to immerse yourself in the atmosphere of what awaits us on the beach. Once our exploration concludes, we'll warm up from the inside with a cup of hot chocolate to fuel our return to the car. 💧 Our second challenge is hardly a challenge, to be honest. It's an excursion to a hidden hot spring that's a true hidden gem. While we're looking forward to luxuriating in the thermal waters of the Blue Lagoon tomorrow, if you're eager for a Viking-style thermal bathing experience, follow me to this secret spot. Here, you can relish the soothing thermal waters surrounded by snow-capped mountains, all without removing your hat. 🩺 You needn't worry about hypothermia. Firstly, I hold a Red Cross Remote First Aid certification, ensuring your safety. Secondly, our overnight accommodations are conveniently close to the hot spring. And lastly, a thermos filled with hot chocolate is part of the adventure! ☕🌄 For those who may hesitate to take a dip, you're welcome to explore this unique locale by strolling around, or we can drop you off at the guest house beforehand. 🏞️🌬️🍫🚗 PLANE WRECK is a hauntingly beautiful and iconic landmark in Iceland. This crash-landed U.S. Navy plane, surrounded by stark black sands, offers a surreal and photogenic setting for adventurous travelers. HAUKADALUR is a geothermal wonderland in Iceland, where steaming geysers erupt with incredible power and geothermal pools create an otherworldly landscape. Immerse yourself in the enchanting sights and sounds of nature's fiery display in Haukadalur. BLUE LAGOON is famous for its ethereal milky-blue geothermal waters. Remaining at 39°C all year round, the waters are rich in silica and minerals. Soak in the lagoon, slather on a silica mud mask, and enjoy the complimentary drink at the swim-up bar.
Blue Lagoon
Day 7
Day 7. OUR LAST DAY! Night stay 2 - TOUR 4. Blue Lagoon. Distance 133 km, drive time 2 hours. After a peaceful night's rest, we'll hit the road for one final adventure, but not before indulging in a delightful breakfast to energize our day. This day is yours to seize, and what better way to make the most of it than by exploring one last hidden gem of Iceland, the renowned Blue Lagoon? 🏞️❄️ It's an absolute must-visit! When I journeyed to Iceland during a volcano eruption in July 2023, the Blue Lagoon faced the threat of destruction by one of the lava flows. Thankfully, the lava ceased its advance in time, and we still have the opportunity to visit this exquisite place. Also, it's the perfect activity en route to the airport. You can spend a couple of hours warming up in the soothing thermal waters or indulge in facial masks, saunas, and relaxation for the entire day. After all, we're here to explore! 🌋🇮🇸❤️ At this point, we'll bid our farewells and continue on our separate paths, but the memories of Iceland in winter will forever hold a special place in our hearts. 🚗🏞️🇮🇸✈️
Trip Summary
Accommodation
Hotel & Bed & Breakfast & Apartments & Other
7 days trip
Reykjavík, Reykjavík & 7 more
Transportation
Trekking, Car
Have A Question?
Ask the TripLeader questions about the Trip by clicking on the button below. Your question and the response will be visible on this page once it's answered.
What's excluded?
International Flights
Meal
Parking fees
Fuel
Why JoinMyTrip?
Trusted platform used by 150K+ TripMates
Have A Question?
Live Chat with our experts 24x7
Unique Trips hosted by Experienced Travellers
Secure Payments to ensure your money is always safe