Slide 1 of 1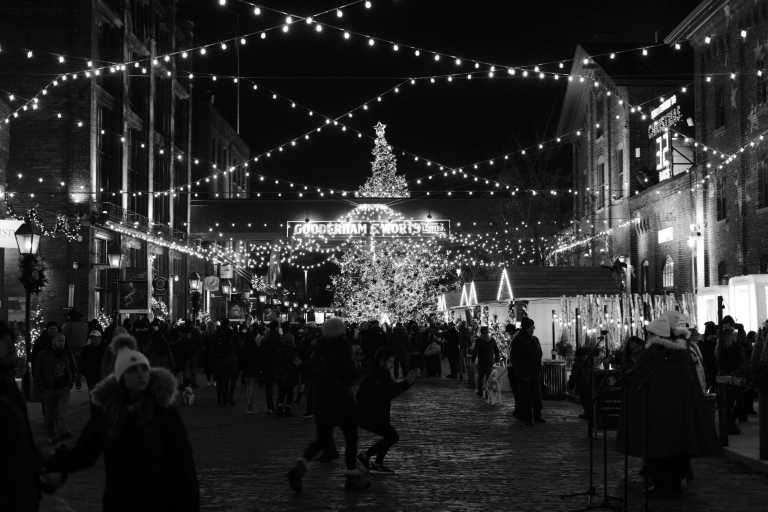 Berlin Co-Working Festive Productivity: Welcoming holiday season
Coworking trip
9 days
6 stops
3 Mates
Germany
Hello, fellow travellers and remote work enthusiasts! How about immersing yourself in a winter wonderland and embracing the festive spirit while working remotely in Berlin? Join us for an unforgettable co-working retreat in the magical city of Berlin, where the streets come alive with the welcome of the holiday season. While the rest of Europe braces for the cold and grey winter, you can bask in the warm glow of Berlin's holiday lights and festive atmosphere. Berlin in winter is truly a sight to behold. The city transforms into a picturesque winter wonderland decorated with charming Christmas markets, dazzling decorations, and an infectious, joyful ambience that will ignite your holiday spirit. Our co-working space is designed to provide all the essential amenities for a cosy and productive work environment. You'll enjoy high-speed internet, comfortable workstations, and an atmosphere imbued with the holiday cheer to keep you motivated. Whether you're a freelancer, digital nomad, or simply seeking a unique winter work experience, this co-working trip is tailor-made for you.
About me: I'm Lorraine, originally from South Africa, currently residing in Hungary. I'm a passionate traveller, eager to share adventures with like-minded individuals. I'm laid-back, easy-going, and always ready to lend a helping hand. I'm looking for three travel companions to embrace the European snowy winter.
Accommodation: We will be staying in a luxurious and spacious apartment on Bunsenstraße, with a refreshing view of the nearby canal. It has 4 bedrooms and 4 bathrooms, meaning you'll enjoy the privacy of your own bedroom and bathroom, all included in the price. The apartment is fully equipped with free Wi-Fi, a well-equipped kitchen, coffee maker, towels, air conditioning, washing machine, hair dryer, stove, iron, microwave, grill, toaster, blender, refrigerator, LED TV, and more – making it ideal for remote work. Centrally located in the heart of Berlin, you'll have the convenience of easy access to all the city's attractions. The EDEKA city supermarket is less than a 5-minute walk away, and numerous restaurants and cafes are nearby. Despite its proximity to famous sights, you'll still enjoy a quiet working environment within the apartment. Are you ready to join me on this upcoming trip? Reserve your spot, and don't hesitate to reach out for any questions or engage in the Q&A. Let's make this co-working trip to Berlin an unforgettable experience!"
What's included?
Accommodation in private room
Good Wifi
Travel insurance (Austrian and German)
Your Booking includes free protection from Trip cancellations.
Learn More
Meet Your TripLeader
Phone Verified
Identity Verified
15 Countries
✨On a quest to discover the beauty of the world. Lets embark together on unforgettable journeys! 🌍✈️
You can chat with Lorraine once you reserve your spot.
Trip Itinerary
Bunsenstraße
Day 1-9
The luxurious spacious apartment at Bunsenstraße provides ideal working space whether you're a freelancer, digital nomad, or simply seeking a unique winter work experience while enjoying the cozy winter in Berlin.
Brandenburg Gate
Day 9
Visitors can admire its historic significance and intricate design while taking in the bustling atmosphere of Pariser Platz. Whether day or night, the Brandenburg Gate offers a striking backdrop for photographs and is a must-visit destination for those exploring Berlin's rich history and architectural beauty.
Reichstag Building
Day 9
Positioned just to the north of the iconic Brandenburg Gate, this impressive architectural marvel serves as the home to the German Parliament, a symbol of the nation's rich history and democratic heritage.
Pergamonmuseum
Day 9
Visitors to the Pergamonmuseum in Berlin encounter a treasure trove of ancient artifacts, including the iconic Pergamon Altar, Ishtar Gate, and various antiquities from Greece, Rome, the Middle East, and more. It's a captivating journey through time and civilizations, offering a rich exploration of human history and culture.
Berlin Cathedral
Day 9
Berlin Cathedral is a must-visit destination. Don't miss the opportunity to admire its majestic interior, climb to the dome for panoramic city views, and soak in the serene atmosphere of Lustgarten park nearby.
Dreh-Restaurant Sphere im Berliner Fernsehturm
Day 9
Dreh-Restaurant Sphere offers a unique dining experience with stunning panoramic views of the city. Enjoy gourmet cuisine as the restaurant slowly revolves, providing ever-changing vistas of Berlin's iconic landmarks.
Trip Summary
Accommodation
Apartments & Hotel
9 days trip
Bunsenstraße, Brandenburg Gate & 4 more
What's excluded?
Transport
Why JoinMyTrip?
Trusted platform used by 150K+ TripMates
Have A Question?
Live Chat with our experts 24x7
Unique Trips hosted by Experienced Travellers
Secure Payments to ensure your money is always safe