Slide 1 of 1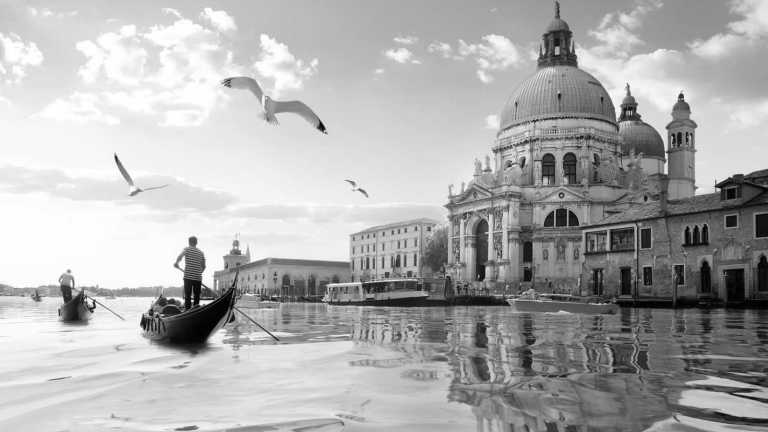 A weekend in Venice 🇮🇹 Explore the city through food, art and wine! 🍝🍷
Guided trip
2 days
10 stops
4 - 6 Mates
Italy
What's special?
Typical Italian and Venetian food & wine
Unique art & monuments
Special history insight
In this trip I will lead you through the city of Venice, exploring the monuments and typical food of the city! ⚓️ We're going to visit: ▫️Palazzo Ducale ▫️Piazza San Marco & Basilica ▫️Canal Grande ▫️Teatro La Fenice ▫️Laguna di Venezia ▫️Murano & Burano ▫️Typical small restaurant Let's discover the story behind every monument and historical place we're going to visit!
Hello everyone! My name is Giulia, an Italian girl trying to make the best out of my life! Balancing my studies and my working life always makes me wonder how I could use my free time in the best possible way, and what's a better way than travelling? 🗺
We're going to stay in a hotel nearby the centre. You'll have a private room each. Keep in mind that the center is characterized by small streets and a lot of small stairs, so cars and bicycles won't be allowed there. That's also the city strength point because you can reach everything you want by foot while walking on bridges ad admiring the stunning surrounding places! 🛟
What's included?
Accomodation
Doge's Palace ticket
Teatro La Fenice ticket
St. Mark Basilica Ticket
Boat to Murano & Burano
Your Booking includes free protection from Trip cancellations.
Learn More
Meet Your TripLeader
Phone Verified
Identity Verified
7 Countries
Hello everyone! 😁 My name is Giulia and I'm an Aerospace Engineering student who loves to travel and discover the world! 🗺
You can chat with Giulia once you reserve your spot.
Trip Itinerary
You will meet Giulia and the group in Bacaro Quebrado
Find the best flight details to and from Bacaro Quebrado ->
Bacaro Quebrado
Day 1
Let's start the day eating a snack and a good glass of wine! We call that "Aperitivo" which usually consist of some snacks and a glass of Spritz (light alcoholic drink). You need to know that here in Veneto, the Spritz is a very typical drink that you can order at any time of the day!
Rialto Bridge
Day 1
Rialto bridge is a very famous symbol of the city. If you come to visit Venice, you must see the Rialto Bridge! It's wide, and it connects the city, letting you walk on the Canal Grande river! You will see a lot of boats and gondole there!
St. Mark's Square
Day 1
St. Mark's Square is the biggest square in Venice! It's big and it has a unique history. From there you can take a look at the sea and other beautiful monuments! It's breathtaking at day and night, always gifting you the vastity of the world!
Saint Mark's Basilica
Day 1
Located in St. Mark's square, the Basilica is big and majestic! Art and history fusion into a special and immense palace that you won't forget ever again! You can also visit it inside and look at the precious paintings on the ceiling, decorated with real gold!
Doge's Palace
Day 1
The picture says it all! Look at how beautiful the Doge's Palace is! So stunning every time you see it in person, you must visit it inside 😍 Rich of history and art, the Palace is one of the symbols of the city of Venice.
Bacaro e Trattoria da Fiore
Day 1
And now that we're hungry, Bacaro da Fiore will give us a sensational food experience! Fried fish, veggies, fresh fish and a good glass of wine! Just a glimpse of what traditional seafood tastes like here in Italy. Located in a small street, you'll get an insight of what Venice is like!
Teatro La Fenice
Day 1
Historical theatre located in Venice. Through up and downs, the theatre opened its door to the most influent people in the centuries, holding amazing shows and comedies. Rich in history and culture, La Fenice means the phoenix, a mythological bird that is known for its strength.
Bacaro al Ravano
Day 1-2
Let's eat again at Bacaro al Ravano and explore the small streets by yourself! Some free time to let you discover the hidden beauty of Venice and what it has to offer to you! And when you will be tired, you will come back to the hotel! Free afternoon and free night, have fun! We'll meet the day after to discover another island!
Murano
Day 2
Let's discover together the island of glass and see how the masters do their amazing work! Tiny streets and small bridges, Murano will be the island that you will remember forever! You could also visit the Glass Museum here to discover the history of glass art! Let's meet again when we will need to move to the next step.
Burano
Day 2
Famous for colourful houses, Burano will amaze you! Breathtaking views and a lot of cool places to discover here! Just explore the small island by yourself and take a lot of pictures: I'm sure you will show them to everyone when you come back to your home country!
Trip Summary
2 days trip
Bacaro Quebrado, Rialto Bridge & 8 more
Transportation
Trekking, Boat
thank you for a quick response. I am really interested. Kindly inform me once you get confirmation...
Read More
Thank you for your kindness and interest in this trip. I'll for sure contact you again to let you know
Hi Giulia, how u doing? 1. what time do does your itinerary start on the first day & end on the la...
Read More
Hi, I'm doing good thanks. Wbu? 1. It depends. We can decide that later, depending on how much time we want to stay together as a group or if you want to take some free time to explore all by yourself...
Read More
What's excluded?
Flights
Breakfast, Lunch & Dinner
Extras (ex. souvenir, snacks...)
Food at every "Bacaro"
Why JoinMyTrip?
Trusted platform used by 150K+ TripMates
Have A Question?
Live Chat with our experts 24x7
Unique Trips hosted by Experienced Travellers
Secure Payments to ensure your money is always safe
Looking for more trips?
Here's some similar trips that you might be interested in.