Slide 1 of 1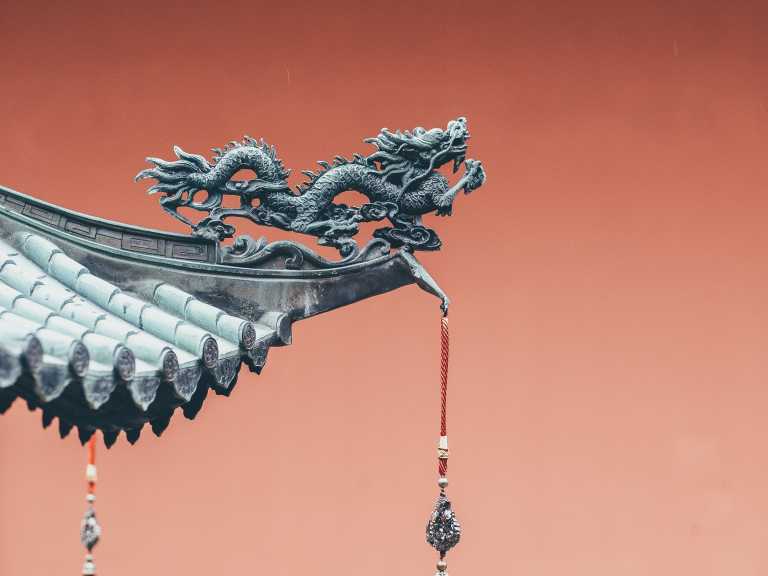 Best Trip in China: Walk in the Largest Palace of the World in Beijing! Discover the Breathtaking Scenery and Meet the Cutest Pandas!
7 Days30 Days!
Extra Cancellation Days
only for the first TripMate
Guided trip
15 days
5 stops
1 - 2 Mates
China
What's special?
Authentic and Customized Trip
Learn Mandarin on the Spot
🤨 Why China? China is home to some of the world's oldest and most impressive historical sites, such as the Great Wall of China, the Terracotta Army, and the Forbidden City. It is also a country of great food, with a wide variety of regional cuisines to explore. A trip to China can be a fascinating journey through time, exploring the country's long and storied past! 🤯 Expect these highlights from the trip! 🍂 FRIENDSHIP Forge new friendships and connect with the local community! 🍂 CULTURE & HISTORY Walk in the world's largest palace in Beijing, and more physical visit to the World Heritage Sites that offers a unique opportunity to learn about its rich history and culture. 🍂 NATURE Bask in the vibrant fall foliage in the south of China! 🍂 TRADITIONAL FOODS Food hunt the best and local Chinese foods! *This trip is flexible, it is open to good ideas, and the itinerary might be adjusted according to circumstances.
🤠 Who is leading you on this trip? Hello! My name is Yun from Malaysia, 30, wild and young! I have visited Shanghai and Guangzhou on a few occasions, but my time was limited back then. This time, I am eager to explore more of China's beauty at a leisurely pace! 🥰 My trip style: 👉 Prefer waking up early in the morning! 👉 On time but no rushing! 👉 Be present when traveling with groups! 👉 Following the schedule but also flexible! 👉 Luxurious hotel is not necessary, as long as it is clean, and is at the minimum budget!
🏡 Accommodations in different cities We will be staying in a cheap, clean, and safe twin room hotel! In some cities, we will stay in a beautiful traditional China house, where we can immerse ourselves in the local culture and tradition. *Accommodation might be changed/ adjusted according to circumstances.
What's included?
Accommodations (twin rooms)
Transport between stops
Attraction admission fees
Travel Wi-Fi
Insurance (Germany and Austria only)
Lifetime memories and friendship
Your Booking includes free protection from Trip cancellations.
Learn More
Meet Your TripLeader
Phone Verified
Identity Verified
9 Countries
1 Trips Completed
An artist, explorer, and introvert.
based on 4 reviews
Show All Reviews
You can chat with Ker Yun once you reserve your spot.
Trip Itinerary
Beijing
Day 1-5
Beijing is the capital of the People's Republic of China, it is a city with a long and rich history. It was the capital of several Chinese dynasties, including the Yuan, Ming, and Qing dynasties. The city is home to many historical sites. We will stay in Beijing for 3 nights, visiting the Summer Palace and the Forbidden City. The Chinese proverb "He who has never been to the Great Wall is not a true man" speaks to the immense cultural significance of the Great Wall of China. And we will definitely not missing the adventure.
Baoding
Day 5
Baoding has a history dating back to the Western Han Dynasty, and was once the capital of Zhili province. The city is known for its historical and cultural attractions, it is also a major industrial center, with a focus on the production of machinery, textiles, and chemicals. A leisurely day of exploring the historical and cultural sights of Baoding awaits, with visits to the Government Department.
Luoyang
Day 5-8
Luoyang is a city in central China that has been a capital city for over 13 dynasties. It is one of the four great ancient capitals of China, it is a major cultural and historical center, with many ancient ruins and temples. Arriving Luoyang in the morning, we will visit Luoyi Ancient City, a UNESCO World Heritage Site that was once the capital of the Han Dynasty. With more historical sites visit, such as Yingtian Gate and the southern gate of the Sui and Tang Dynasties, we continue to nourish ourselves with the knowledge of China's rich history.
Xi'An
Day 8-10
Xi'An was the eastern terminus of the Silk Road. Today, it is a major tourist destination, and it is home to many historical sites, including the famous Terracotta Warriors. Begin our day with a morning visit to the Terracotta Warriors, one of the most impressive archaeological finds in history. We then head to the Lishan Garden. In the afternoon, continue our journey through Chinese history with a visit to the Fortifications of Xi'an, the oldest, largest, and best-preserved city walls in China.
Chengdu
Day 10-15
Chengdu is one of the oldest cities in China, with a history dating back over 4,500 years. The city is home to a wide variety of restaurants serving Sichuan cuisine and also a major center for tourism, with attractions such as the Giant Panda Research Base Visit to the Giant Panda Park and depart to the Jiuzhai Valley in the evening. The next day, we will have a whole day trip in the Jiuzhai Valley National Park, and explore the breathtaking scenery of its surrounding.
Trip Summary
Accommodation
Hotel & Other
15 days trip
Beijing, Baoding & 3 more
What's excluded?
Visa
International flights
Transports within the city
Daily meals
Optional/ additional activities
Why JoinMyTrip?
Trusted platform used by 150K+ TripMates
Have A Question?
Live Chat with our experts 24x7
Unique Trips hosted by Experienced Travellers
Secure Payments to ensure your money is always safe