Slide 1 of 1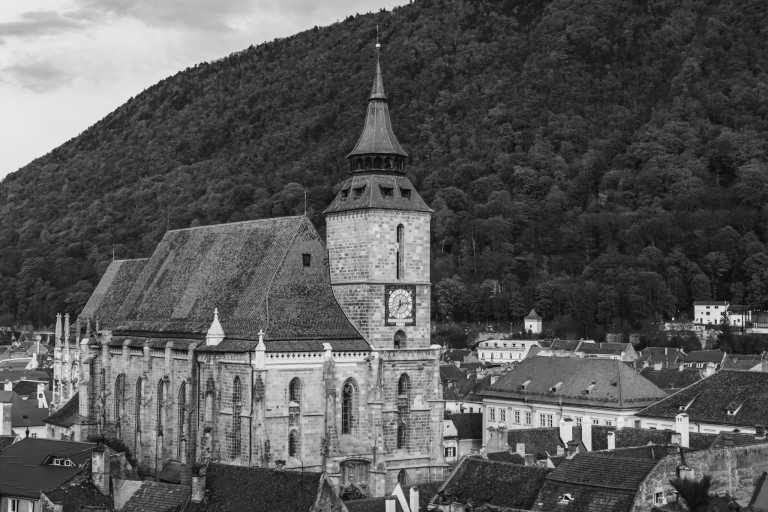 1 Week Immersive Coliving Coworking Experience in Transylvania
Coworking trip
7 days
5 stops
3 - 9 Mates
Romania
What's special?
It's coliving space
Community facilitator(s) are residents
Huge backyard garden
👋Hello digital nomads, entrepreneurs, and remote professionals! 🏡Let's live and work together for 1 week in the picturesque city of Sibiu! Known as the city with eyes, the houses watch wherever you go. The nights are full of castles, vampires, legends, and werewolves. During the day, you can appreciate the beautiful, walkable plazas with colorful houses, delightful cafés, medieval restaurants and many events… Welcome to Sibiu, Romania! 🗓️With multiple events hosted both in our coliving space and throughout the city, you'll find yourself struggling to attend all the events! 👍Our amenities allow for everyone to fill their mornings and afternoons with productive hours. With blazing fast internet throughout the property, the highlight truly is the shared coworking space with ergonomic seating on the ground floor. 💻 If you value a productive atmosphere, there is plenty of space with several large tables and ergonomic office chairs. We have you covered for important work calls and deep work too: You can use our dedicated meeting call room for an undisturbed flow. 🚲Imagine waking up and getting a few productive hours in, taking a city bike to the park for some exercise, meeting some friends in town for lunch, riding an e-scooter back, and getting a few more productive hours in… all before the evening rolls around. 🚶At Transylvanian Coliving, you're in a walkable neighborhood. 🏠 Everything you need is within walking distance. If it's not, it's easy and cheap to rent city bikes or e-scooters! Of course there's always Bolt & Uber… If you're in the mood to stay in, you've got countless food delivery options as well. You see, we've got city amenities but with beautiful medieval town vibes. I am looking for 8 friendly, professional, entrepreneurial, and like-minded people who are ready to experience our first workation. When you're surrounded by the right people, you're truly elevated to new heights.
About us! We are Johnny and Bianca. Johnny grew up in Phoenix, Arizona and growing up around Romanian culture, he decided to move to Romania in 2018. Bianca grew up in Cluj-Napoca, a city known as the heart of Transylvania. We took an alternative route and decided to open a coliving space after getting married. We're committed to this project, as we are not just hosts, but also fellow residents in Transylvanian Coliving. One of the main reasons we opened this space was to attract more like-minded people and create a more ideal environment. This, of course, is only possible with you. Come take part in this unique experience in a Coliving space! We are looking forward to hosting you and giving you a fantastic experience.
Details about the accommodation: For 1 week we will enjoy living together in a 13 bedroom villa with modern facilities, in one of, if not the best, neighborhood in Sibiu. The villa (private rooms with en-suite bathrooms) is located in Trei Stejari, a quaint and quiet neighborhood. Although Transylvanian Coliving is on a bustling street, the surrounding streets are very quiet. Our huge backyard garden terrace has plenty of space to host events like day parties, picnics, and even multiple simultaneous Spikeball matches. Do you have any questions about the trip? Let me know in the Q&A section! Johnny & Bianca
What's included?
Private bedroom with ensuite bathroom
Ergonomic seating
Superfast internet
Daily community events
Your Booking includes free protection from Trip cancellations.
Learn More
Meet Your TripLeader
Phone Verified
Identity Verified
1 Trips Completed
I'm always looking to provide a pleasant atmosphere, whether as a host or as a guest.
You can chat with Johnny once you reserve your spot.
Trip Itinerary
Transylvanian Coliving
Day 1-4
We will spend this week in and around Sibiu. With events happening both at the coliving space and throughout the city, we will take this first week just to get a feel for Sibiu. Here are some of the events we will have: - Spikeball - Cycling as a group through the city, a park, and a museum - Board game nights - Multiple community dinners - Networking in town
Brașov
Day 4
This is a full day trip. We will take the train to Brasov and back. Brasov is similarly sized to Sibiu and it has a beautiful view point where we can see the city from high up. Depending on your preferences, we can either hike up (which is an easy hike) or take the cable car. We will also grab a meal in town before heading back to Sibiu.
Transylvanian Coliving
Day 4-5
For the night, we will be back in Sibiu at Transylvnanian Coliving. Since it will be Saturday night, we will not have much planned and you are free to spend the evening as you wish. Just keep in mind, we will be taking another day trip to Alba Iulia the next day.
Alba Iulia
Day 5
This is a full day trip. Alba Iulia has one of the most beautiful old city centers. Surrounded by a huge citidel, the old center is quite beautiful and worth checking out. We will take the train there in the morning, explore the city, eat in town, and take the train back.
Transylvanian Coliving
Day 5-7
We will spend this week in and around Sibiu. With events happening both at the coliving space and throughout the city, we will take this week wind down. Here are some of the events we will have: - Spikeball - Board game nights - Multiple community dinners
Trip Summary
7 days trip
Transylvanian Coliving, Brașov & 3 more
Have A Question?
Ask the TripLeader questions about the Trip by clicking on the button below. Your question and the response will be visible on this page once it's answered.
What's excluded?
Food
Tickets to off-property events
Leisure activities
Why JoinMyTrip?
Trusted platform used by 150K+ TripMates
Have A Question?
Live Chat with our experts 24x7
Unique Trips hosted by Experienced Travellers
Secure Payments to ensure your money is always safe