Slide 1 of 1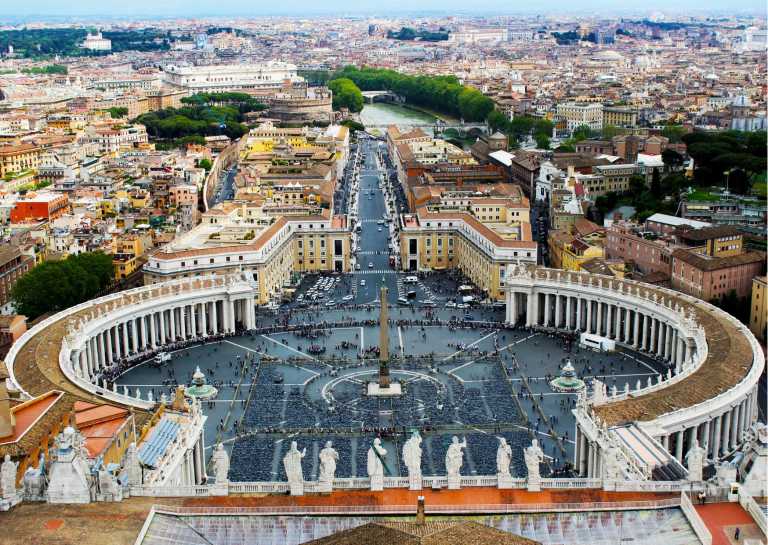 Christmas and New Years Eve in Rome 🎄🎅
Guided trip
12 days
4 stops
2 - 9 Mates
Southern Europe
Hi everyone! My name is Jai, and it's an honor and privilege to be on this platform. I began my travels in 1994 on a 2-week school trip to Spain, Italy, France, and Switzerland. I am looking for travel buddies to spend a good Christmas in Rome. We will get a rental where we can cook and eat together and work if we need to. We will explore Rome and surrounding areas with food, Christmas markets, moving nativity, cathedrals, history, museums, and the Vatican. Each morning, we will start off by having breakfast. I will include breakfast in the price of accommodation cost, so no travel buddy goes exploring on an empty stomach. On December 24/25, we will have an international TripMate feasting period where each travel buddy can share a dish from their country. And of course, in the spirit of Italy, Italian food will be had on Christmas too. And of course wine. I am not so picky about who comes. Many do not have plans during this time, so I would like to welcome anyone with positive energy and good values during a festive time of year. To summarize, what is included in the price? - Accommodation - Breakfast - Aquaduct Park guide tour - Wine tasting What's not included: Expenses such as food (not breakfast), restaurants, Souvenirs will be taken care of by you, the average price for meals outside is around 10-15 euros, but we will have times when we can all cook together and share the expenses. -Transportation Let me know if you have any questions, feel free to ask me any details!
Your Booking includes free protection from Trip cancellations.
Learn More
Meet Your TripLeader
Phone Verified
Identity Verified
31 Countries
8 Trips Completed
I am Jai. Former IT. Trying now to travel and enjoy life while I still can.
You can chat with Jai once you reserve your spot.
Trip Itinerary
Metropolitan City of Rome
Day 1-2
We will stay in a rental the whole time as a home base, and this is where we will have our Christmas and New Year's Eve celebrations and sleep at night. Every day we will travel to some destination in and outside of Rome in order to feel the city and countryside of an Italian Christmas. While this is not a coworking trip, you are welcome to work here if you need to. (Just keep in mind the type of trip this is...there will be no special setup for coworking, but I know how it is to work on the go). The first day, December 21 will be an easy day due to schedule of arrivals. We will meet here, but you are free to come and go as you please to get a feel for the area. On the first evening, when everyone arrives, we will have a communal meal in order to get to know each other.
Vatican City
Day 2-3
First we will eat breakfast at home. Then we will take bus 64 to the Vatican. Normally you can get through Vatican quick, as its the smallest country in the world. During Christmas time, not so much. I expect it to be one of the most crowded places on Earth! I expect it will take an entire day due to crowds and the need for us to enjoy all we can. Here are the sights we will see. 1. St. Peter Basilica 2. Vatican Museum 3. Sistine Chapel We will eat lunch in either Vatican or whenever we go back to Rome Then explore freely or go back to home for the night depending on time.
Rome
Day 3-11
Guided aquaduct park tour (40 euro) Then explore Rome Christmas scenes by day. 1. Nativity scene (main and different ones at churches) 2. Christmas markets 3. Fountain in Rome (plenty of places to eat for lunch) 4. Roman Pantheon (With the joining of three places, it is not just a circle. Let's try to find the most interesting design in the building!) 5. Spanish steps 6. Agustus Ruins 7. Keats Shelley Memorial House 8. Leonardo DaVinci museum By the time we finish all these sites, we should be at December 24, Christmas Eve. We will head home and have our communal feast, cooking and eating dishes from our countries, sharing cultures and experiences. December 26 is St. Stephen's Day, which is as important as Christmas in Italy. But on this day, here are more ideas besides what we didn't see from before. 1. Fountain of 2 rivers 2. Trevi Fountain 3. Portico d'Ottavia 4. Teatro Marcello 5. Mouth of truth 6. Campidoglio (Marcus Aurelias statue) 7. The Forum (outside view) 8. The Insula 9. Monument of the Fatherland (panoramic view of Rome, great for group picture) 10. San Petro in Vincali 11. The Keyhole 12. Villa Torlonia We will go to a wine cellar and sample different wines from across the country that will be paired with local cheese , olives, and cured meats.
Rome
Day 11-12
We will find local New Year's Eve festivities. Because when in Rome... And here's to a good prosporous 2023 to all with good health and well-being.
Trip Summary
Accommodation
Other & Apartments
12 days trip
Metropolitan City of Rome, Vatican City & 2 more
Transportation
Train, Trekking
Why JoinMyTrip?
Trusted platform used by 150K+ TripMates
Have A Question?
Live Chat with our experts 24x7
Unique Trips hosted by Experienced Travellers
Secure Payments to ensure your money is always safe