When using images for your trip on Travelsation, make sure you own the image copyrights or they that have been approved for commercial reuse. If reference is required just add it at the bottom of the trip / stop description. Use these tips to be on the safe side:
1) Pixabay (www.pixabay.com)
Pixabay is a community that shares copyright free images and videos. All contents can be used, even for commercial purposes. No references are required.
2) Unsplash (www.unsplash.com)
Just like on Pixabay, you can find free pictures that you can use for your trip without references on unsplash.com.
3) Google Images (www.google.com)
Google images also allows you to look for copyright free images. Use the following settings (or this link):
1. Click on Tools
2. Click on usage rights
3. Select: Labeled for reuse with modification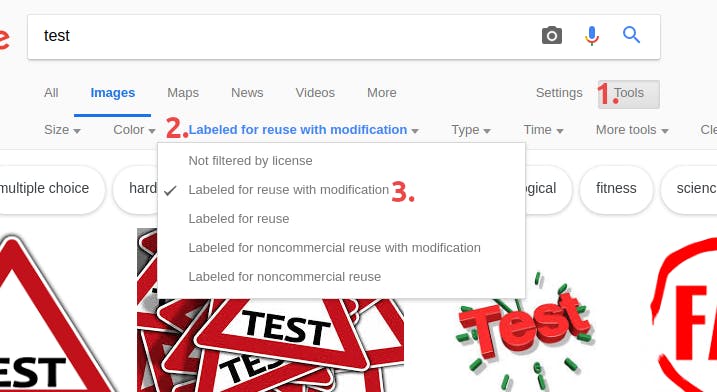 For pictures you found with the Google image search, you might have to give references. The reference is the author or the website you found the image on - not Google. Open the website and check for the licence.