Life's a beach… isn't it? Discover where to find the most beautiful ones!
We all know the stereotypical 'beach vacay' but sometimes it's exactly what we need. Being by the beach is the ultimate way to escape reality and just relax. But who says beaches are just for the beach bums? There are plenty of beautiful beaches that aren't really made for sun tanning and margaritas that are also worth a visit. Whatever kind of beach lover you are, here are the most beautiful beaches in the world to go explore with your friends…
---
10. Cannon Beach, Oregon, USA
Cannon Beach located in Oregon in the United States is a popular beach location because of its proximity to the city of Portland. Although this beach definitely deserves a spot on our list of the most beautiful beaches in the world, this beach isn't really one for swimming, due to the temperature of the water and the bacteria that is inside it. However, you can admire the famous Haystack Rock and walk along the miles and miles of beachy coast.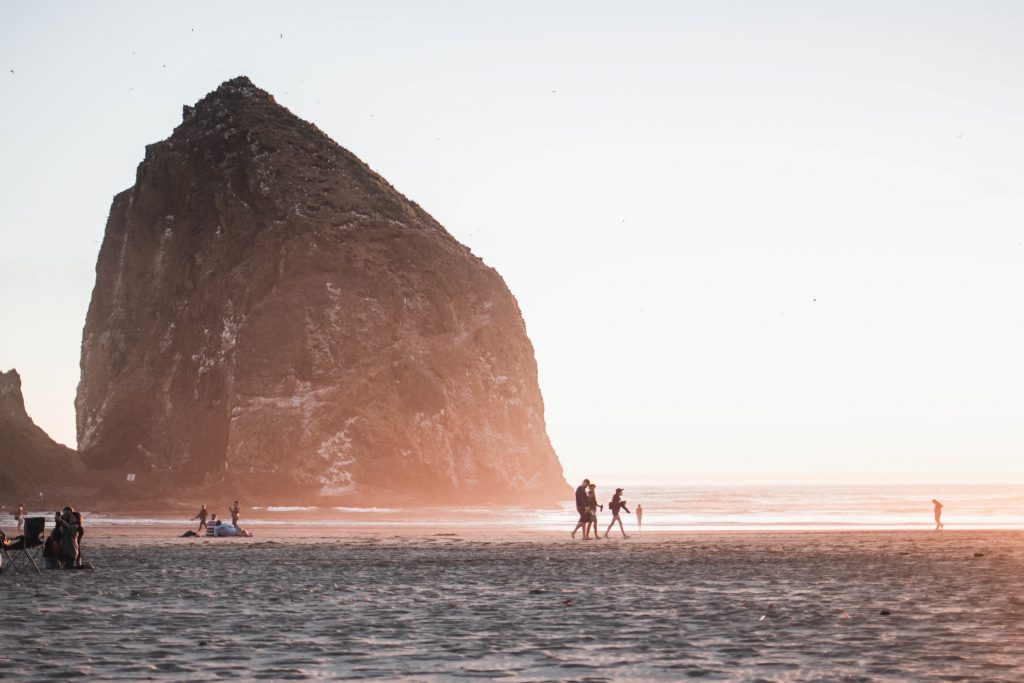 ---
9. Whitehaven Beach, Whitsundays, Australia
This beautiful beach is not only one of the most beautiful, but also one of the cleanest and well-kept beaches in the world. The sand here is also so pristinely white, it looks like snow. In fact, the sand is 98% silica and does not get hot even on a boiling summer's day. So, you don't have to worry about burning your toes!
One of the best ways to explore the Whitsundays is by taking a boat tour departing from Hamilton Island or Airlie Beach. Anyone who has visited Whitehaven Beach is guaranteed to say that it is one of the most beautiful places they have ever visited. Are you ready to start exploring beautiful places?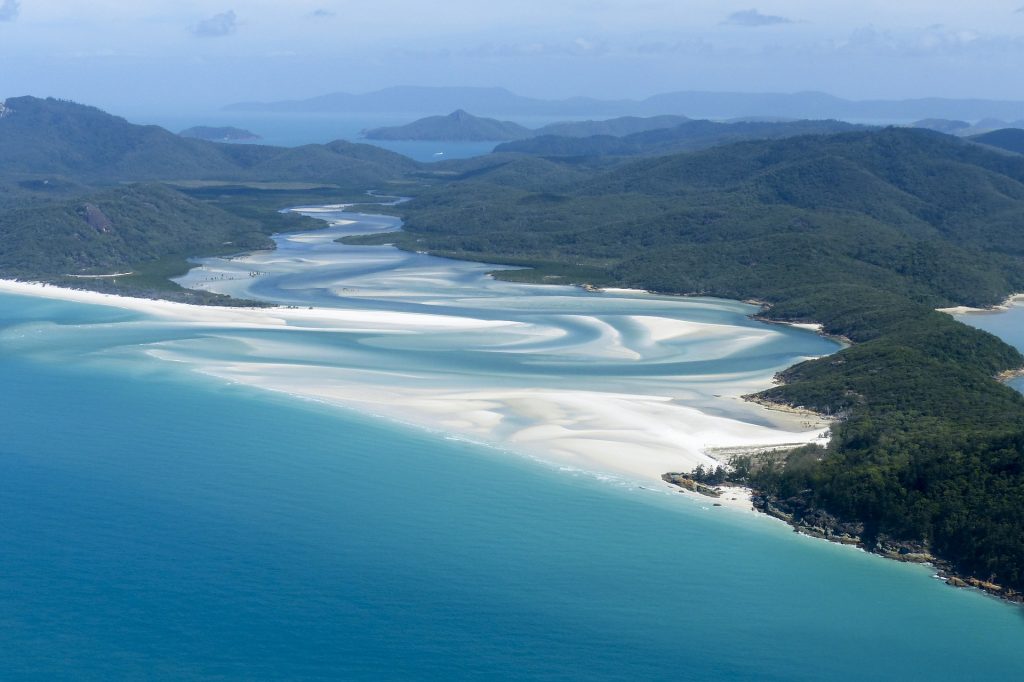 ---
8. Railay Beach, Thailand
Thailand is the ultimate budget location for a beach bum. Railay Beach in Krabi is one of the most jaw-dropping beaches because of its limestone cliffs which add a little drama to the coastline. These cliffs cut out mainland access, so the only way of getting to this amazing beach is by long-tail boat. Boats leave from Ao Nang and the cost of a one-way ticket is 100 baht or 2.63 euros. Having some of the most amazing experiences in Thailand will not cost you a lot, so paying for snorkeling tours or long-boats to get around is worth every penny.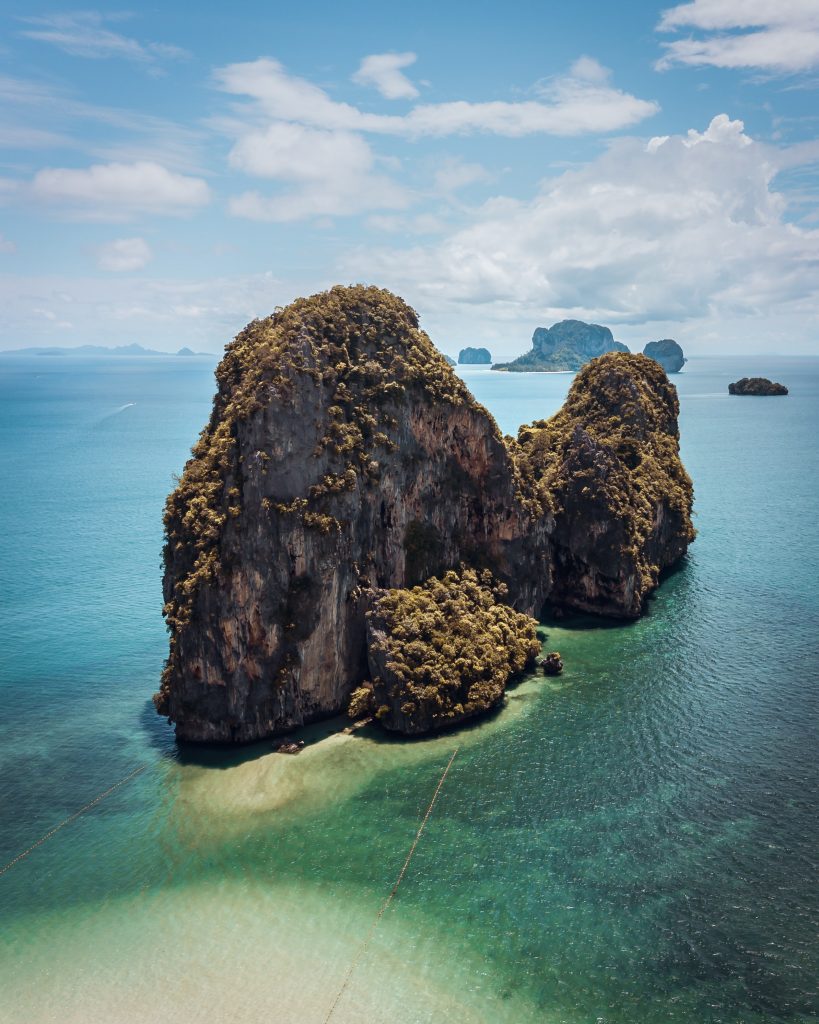 ---
7. Durdle Door, England
This beach is amazing for all kinds of water sports, and you'll find many people snorkeling, kayaking, and SUP: ing their way around this ocean inlet. The magnificent Jurassic Coastline was actually named England's first natural UNESCO Heritage Site. In the summertime, you'll find the area bustling with life and people enjoying the sunshine by the white limestone cliffs. The Durdle Door is also a sight to see, and you can even swim right through it. This beautiful English coast is best experienced by planning a trip with adventure (and water) -loving friends!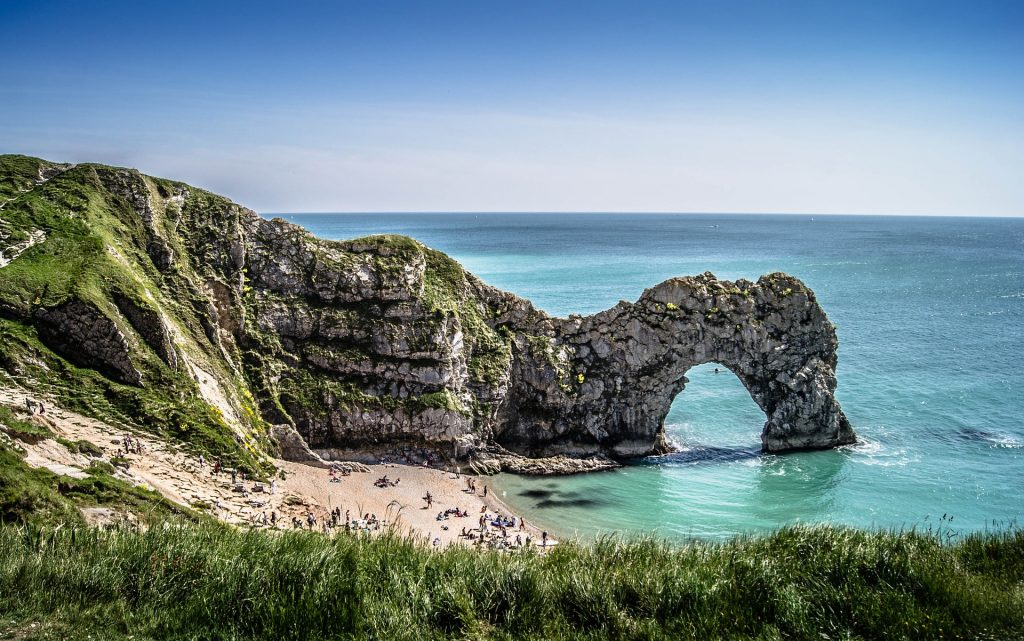 ---
6. Reynisfjara Beach, Iceland
This unique beach in Iceland with its stretches of black sand is a beach made for adventurers and serves a spot as one the best non-tropical beaches in the world. The waves here are so big, though, that you'll have to watch that you don't get too close or it may get dangerous! The basalt sea stacks on the beach are home to much wildlife, for example, puffins, which you might spot if you're lucky. Reynisfjara holds tales of folklore, which is probably one of the reasons why its magical wonder is featured in season 7 of Game of Thrones.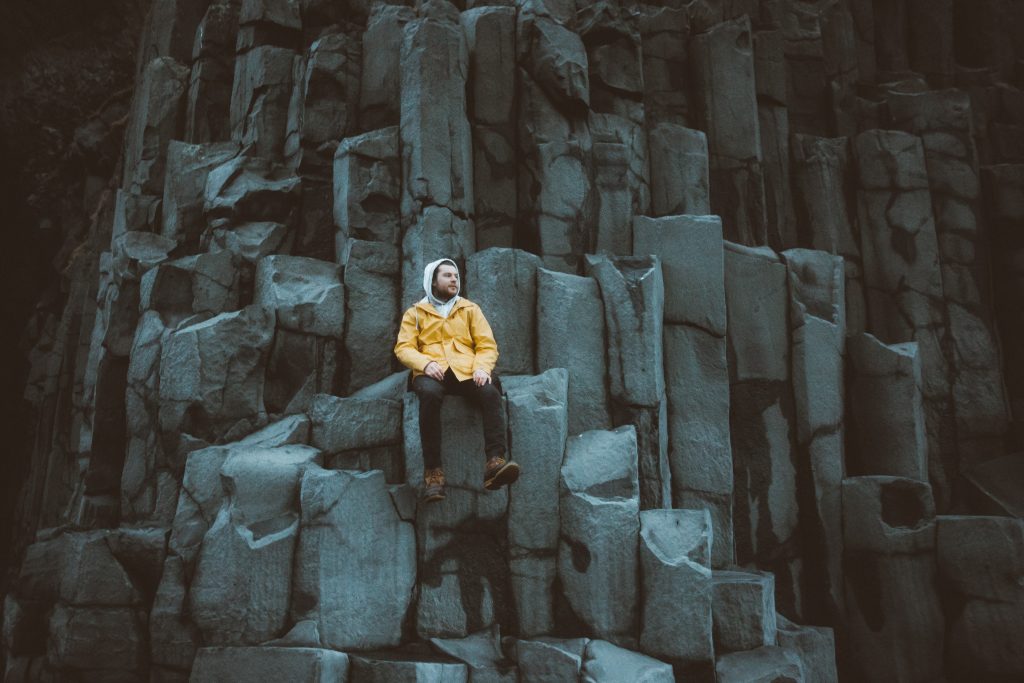 ---
5. Navagio Beach, Greece
Also known as 'Shipwreck Beach', this beach is one of the most picturesque in the world. Located on the Ionian island of Zakynthos in Greece, you'll get one of the best views of it from above. At high tide, if you want to get adventurous, you can also do some cliff jumping! If you're more into the relaxation vibes, that works too. Sometimes the beach also provides great waves for good surf.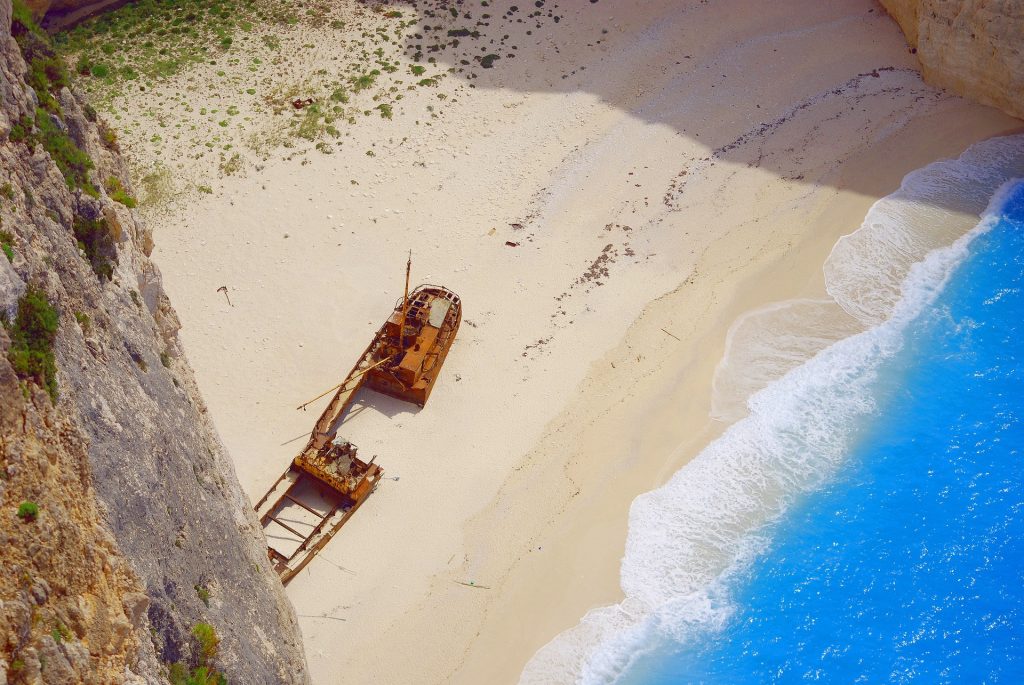 ---
4. Is Arutas, Sardinia
Sardinia is known as a paradise for beach lovers around the world. Among all the beaches of Sardinia, though, you'll find one of the most unique ones to be Is Arutas, located on the east coast of Sardinia. This pristine and isolated beach is special because of its beach covered in quartz pebbles. The uniqueness of the sand attracts many visitors every year, but you can be sure that visiting this beach is a memorable experience. Sip wine, eat fresh seafood by Is Arutas and enjoy the warm Sardinian winds.
---
3. Praia da Marinha, Portugal
Known as one of the best beaches in Europe, this beautiful beach on the rugged Portugal coast is one for the books. However, this one is quite inaccessible by public transport (considering it is in Europe), so you'll most likely need a car if you want to check out this location. The difficulty of getting there also means that there are fewer tourists, though. You'll also find many other beaches on the Algarve coast beyond Praia da Marinha.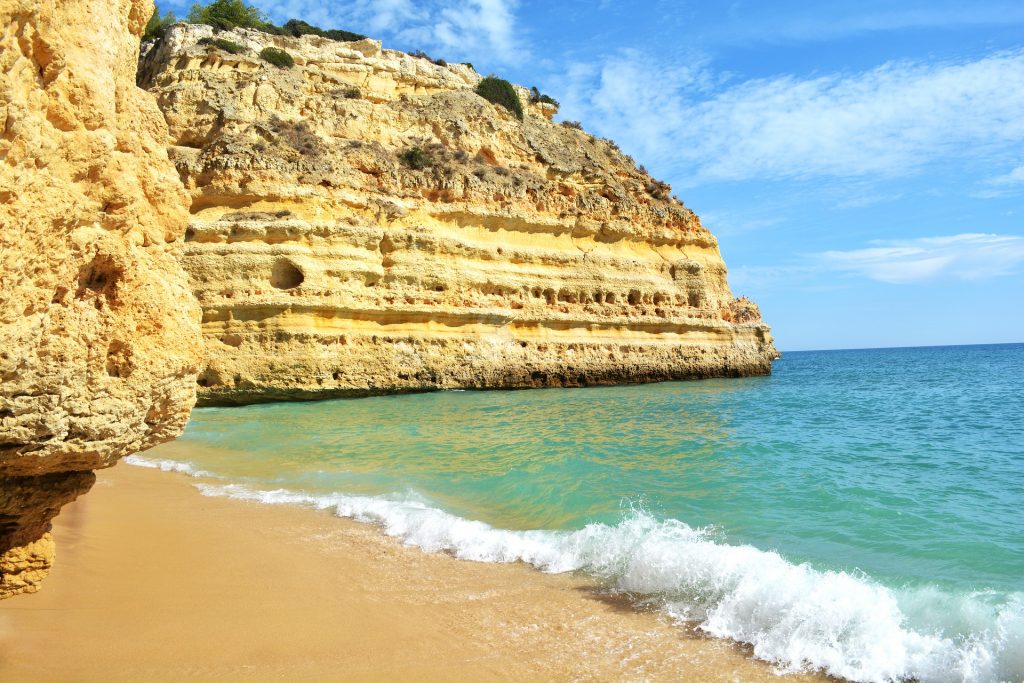 ---
2. The Indian Head Cove Beach, Ontario, Canada
When visiting the beaches of Bruce Peninsula National Park in Canada, you will not believe that you're in the province of Ontario. The waters are amazingly turquoise, and the 'Grotto' makes for a perfect spot to go cliff jumping or snorkeling. Especially if you're here in the summer, the park may get crowded. If there are too many people, another option is to go to the beach of Halfway Log Dump nearby, where you'll find yourself walking on smooth white rocks. There are also possibilities to camp in the park if reservations are made in advance, so you can head to the beaches in the early morning to beat the crowds!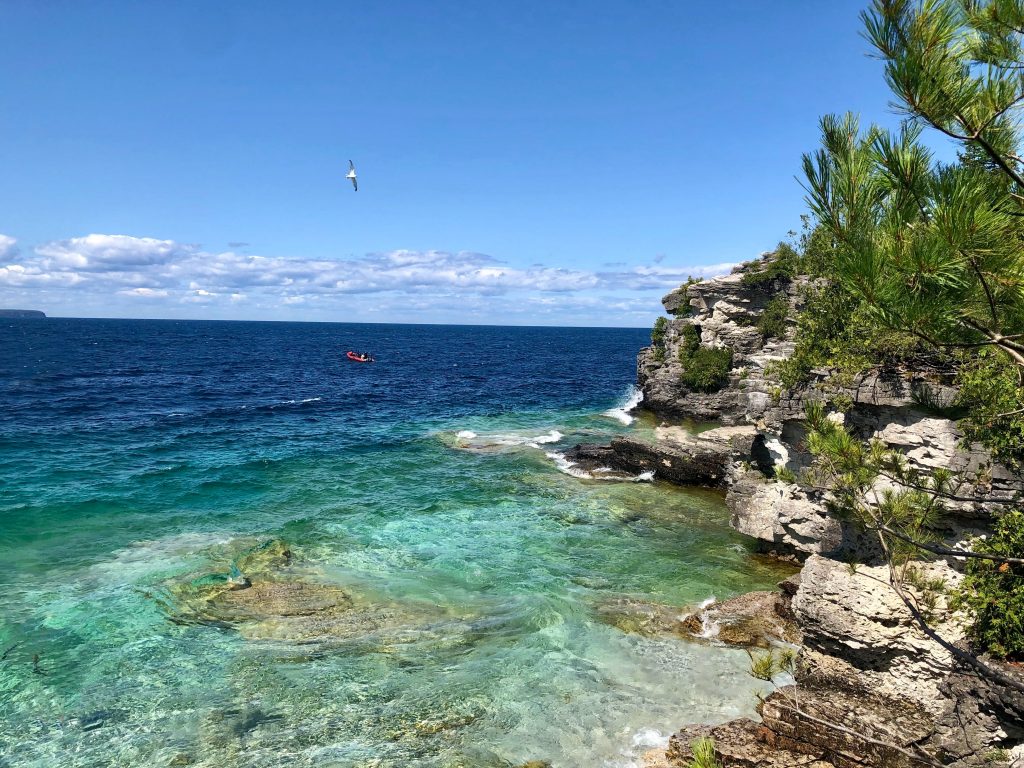 ---
1. Giants Causeway Beach, Northern Ireland
This beach makes for one of the most beautiful beaches in the world because of its unique rock formations. It's not really one for swimming, but the hexagonal rock pillars popping out of the sea that is the result of a volcanic eruption are a sight to behold. Hiking trails stretch along the coast so that you can admire more beaches than one along the way.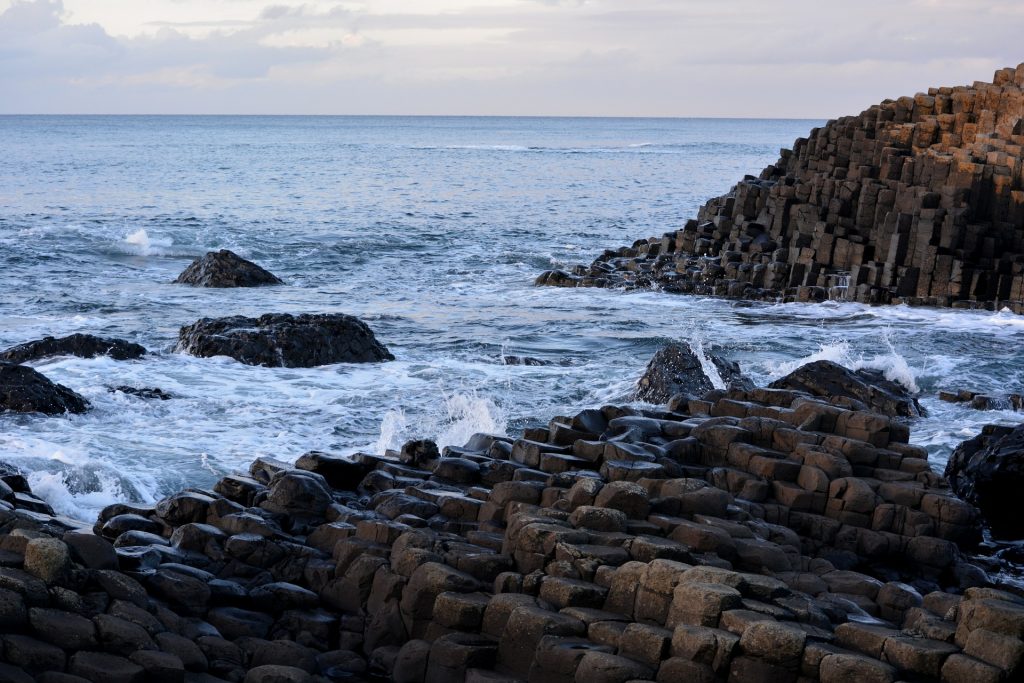 ---
Summers coming, so pack your bags and get ready to hit the beach! With this guide to the most beautiful beaches in the world, you'll have no problem deciding on where to go. Why not create a trip to take some like-minded travel buddies on an adventure? Or join a ready-planned adventure to one of JoinMyTrip's unique destinations!
---
Ready to discover more? Read more about some of the best destinations in the world:
Canary Islands
The Best Road Trips in 2021: Sardinia Edition
The 6 Prettiest Villages in England
The Ultimate Thailand Travel Itinerary
Best Trips in the World for 2021